Add warm and shimmering acoustic guitar strumming to your production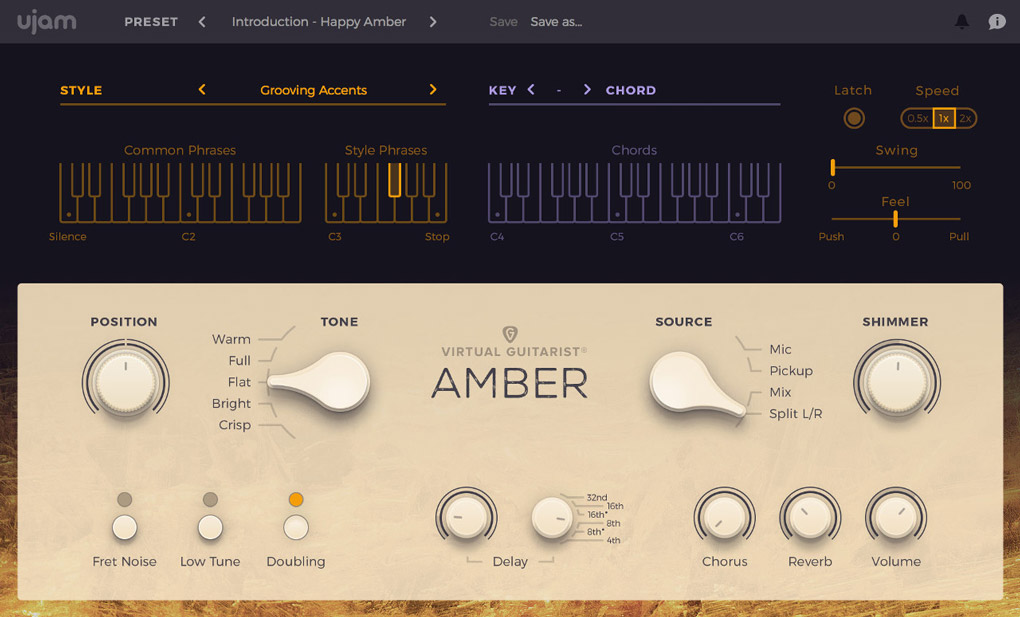 Acoustic Guitar for Pop and Ballads
Virtual Guitarist AMBER is your very own 'acoustic session strummer' plug-in from ujam, providing warm and authentic steel-string acoustic guitar accompaniment in over 50 different styles. Create beautiful sounding acoustic guitar tracks within your DAW quickly and without any prior guitar skills.
Steel-string acoustic
guitar strumming
More than 50 Styles
and 600 Phrases
Select or mix between microphone and pick-up signal
From full-bodied warm to metallic-sparkling bright
Faster, Better and Easier
AMBER is suitable for all music production skill levels, from complete beginners who are just starting out to top professional composers working to tight deadlines who want great sounding acoustic guitar tracks with minimal fuss.
Tweak the sound even further with separate controls for overall tone including the position of your strumming hand and add some beautifully smooth top end with our unique shimmer algorithm. Throw in the options for authentic fret noise, lower tuning and doubling with some fantastic effects and you end up with a sonically versatile toolbox of acoustic steel-string sounds at your fingertips.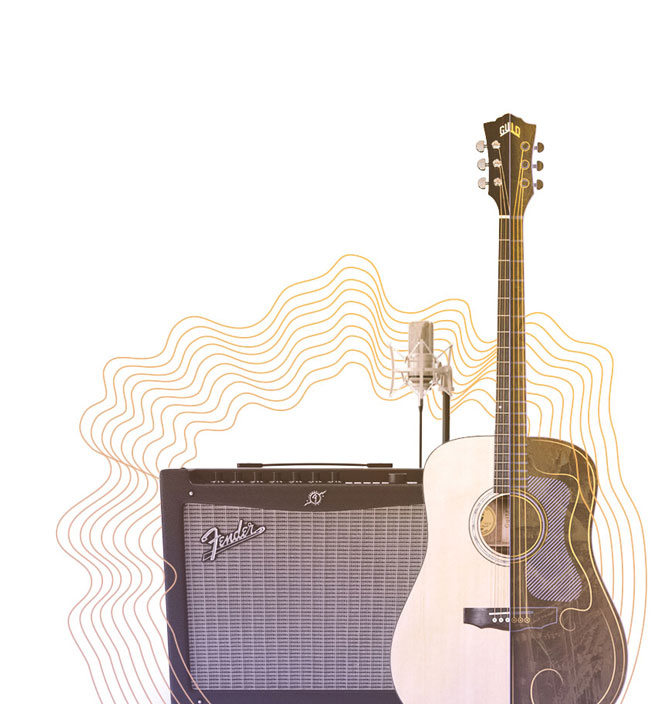 The premium sound quality of Virtual Guitarist AMBER comes from the culmination of rigorous testing and measuring of dozens of combinations of high-end guitars and microphones. Eventually, the perfect blend was found: A boutique American vintage dreadnought and a legendary German vintage large diaphragm microphone. For even more sonic versatility we've captured the guitar pickup too.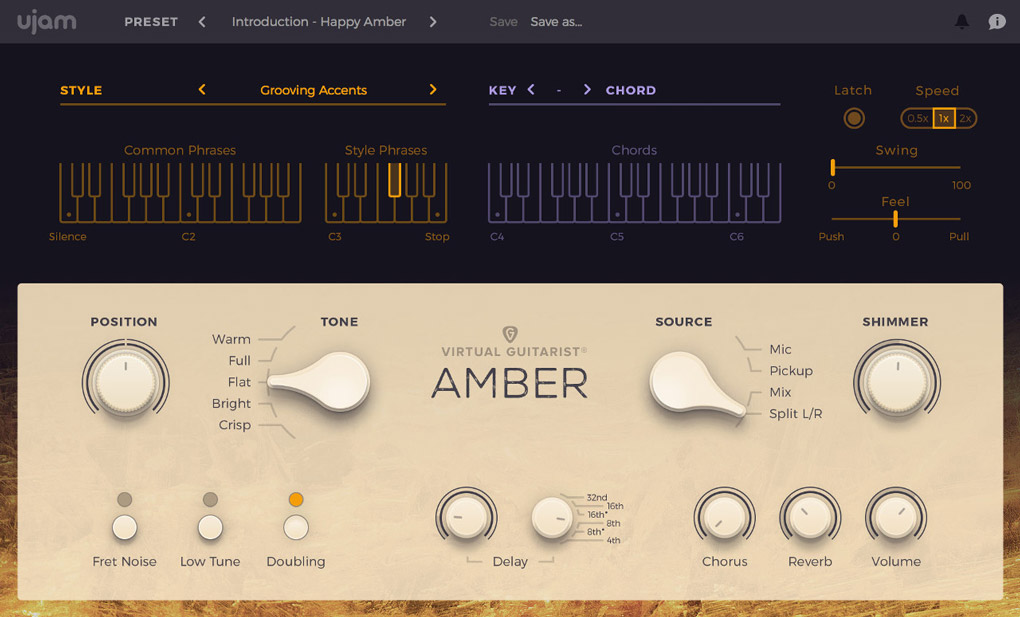 Next-level realism
Sets the position of the strumming hand, from full-bodied (neck) to thinner (bridge), giving you realistic results!
Enjoy Every Moment
This 5-way switch lets you change the tone of the guitar from soft and full-bodied to neutral to searing and full of treble.
Mix and Match
AMBER offers two different signals: Microphone and Pickup. This control lets you combine the sources in interesting ways.
Make it Shine
The unique Shimmer control dynamically accentuates high frequencies while attenuating the mid range to add a gorgeous shiny gloss to your mix.

This is scary good. It's real. Fuck.
- Rick DiFonzo, Guitarist and Producer (Mick Jagger, Bob Dylan, Roger Waters)
Virtual Guitarist supports Native Instruments NKS. Virtual Guitarist will be mapped to Komplete Kontrol keyboards and Maschine straight out of the box. Enabling you to use Virtual Guitarist with the Light Guide, Smart Play features, and the full creative potential of KOMPLETE KONTROL without any configuration hassle.
We develop software solutions that enable people to create, consume and interact with music.