Groovy percussion for popular styles
Make your tracks move and shake with guaranteed feel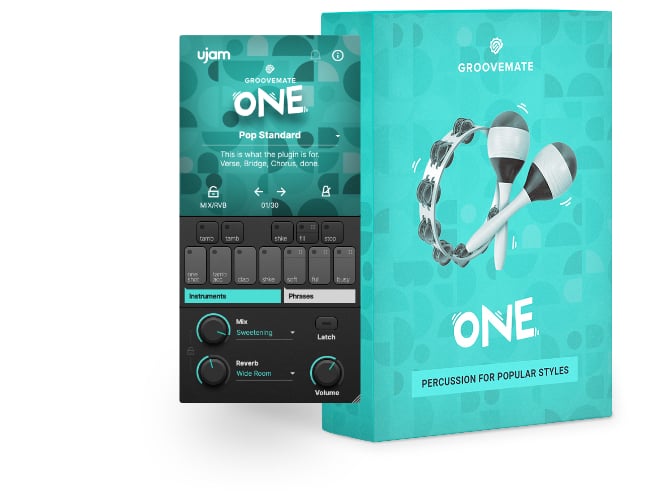 You've cooked up your track, you've got bass and drums, melodies and chords and yet there's something missing. Why does it still lack taste? Percussion! Think of salt as a spice – working dutifully in the background, a little bitter when consumed in masses. But no dish will come to full expression of flavours without it. Same goes for pop songs and percussion.
30 Presets – Combi Style and Solo Styles
4 Sounds (Shaker, Claps, Tambourine, One Shot Shaker)
9 Mix & 4 Ambience Presets
Groovemate ONE quickly and easily spices up your tracks with that important feel. Just select one of the ready-made phrases and adjust them to your needs. Or play the contained instruments yourself, directly via MIDI input.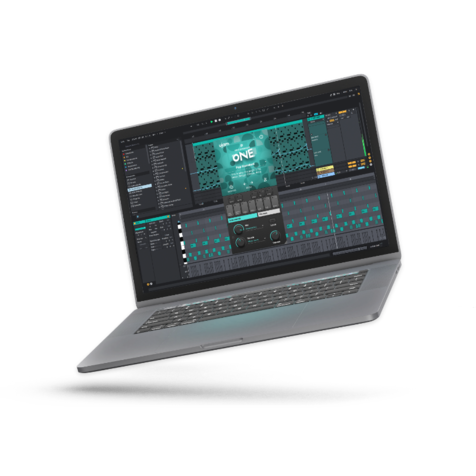 The secret of the vibe-machine: Percussionists often use sophisticated patterns that work against or around the basic beat and emphasis, such as 3-over-4 and syncopations. Playing or programming these yourself might be tricky unless you're a percussionist yourself. With Groovemate ONE, you just browse through the presets and pick what works for you.
Get to know the Groovemate ONE features.
Create your music without overthinking! Pick any inspiring preset and get to work instantly.
Trigger patterns that are instantly and perfectly in sync with the rest of your session.

A small but perfectly formed package, Groovemate ONE is effortlessly intuitive, sonically delightful and cheap as chips, and we can't think of an easier way to bring instant percussive sparkle and groove to any dance or pop production.
– Production Expert, May 2021 (The leading music & post production blogs)
We develop software solutions that enable people to create, consume and interact with music.