Analog Drum Machine Dreams
For instant retro-vibes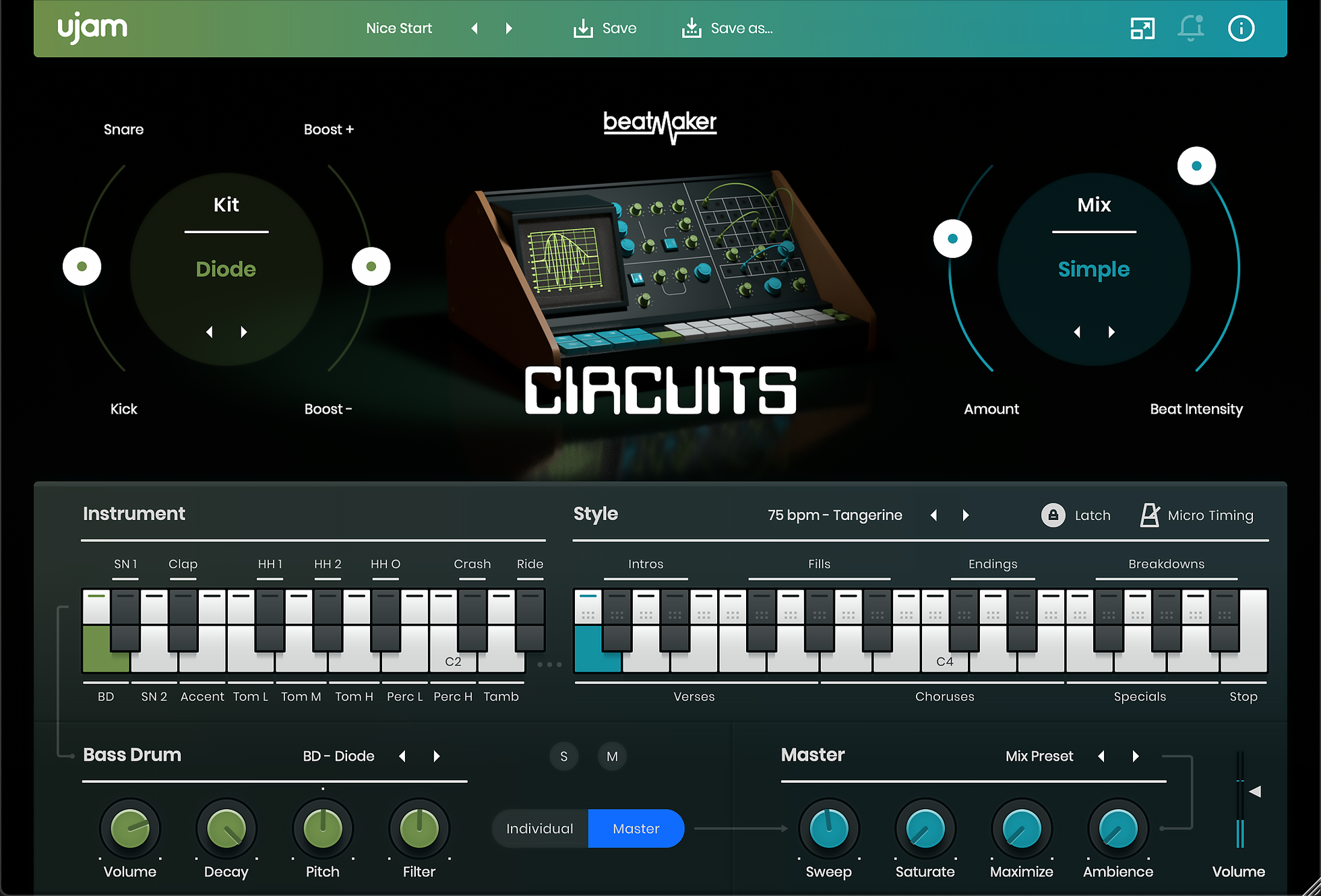 If you love the sound of classic drum machines but are short on vintage gear, CIRCUITS brings the analog warmth and classic grooves you need to let the good vibes through.
10 drum kits, 460 patterns
MIDI Drag & Drop, Resizable User Interface
There are times when you need OG electronic drums to get the job done — with CIRCUITS you'll instantly pull listeners back to the 70s with beautiful imperfections you can't get with digital alone.
Use the mix control for thumping lows, smooth stereo widening, slap delay, EQ carving and many other processing methods rolled into 12 Mix presets, allowing you to transform the sound of your beats in moments.
Any genre can step its game with some classic electronic drums, and you can prove it in seconds with CIRCUITS — toss these sounds and grooves into any song for some punch, character and retro action.
Need a layer for your drums with some punch and sparkle, without taking up essential space in the mix? The vintage sample in CIRCUITS offer the perfect accent while keeping your percussion tight and crisp.
Hear how CIRCUITS creates the perfect back-to-future drum groove!
CIRCUITS feature 10 kits with 16 drum instruments each. There are 20 Styles with 23 ready-made patterns, for a total of 460 patterns. Plus: Pair with Usynth 2080 for a retro electronic vibe or dial the perfect analog sound with Finisher RETRO.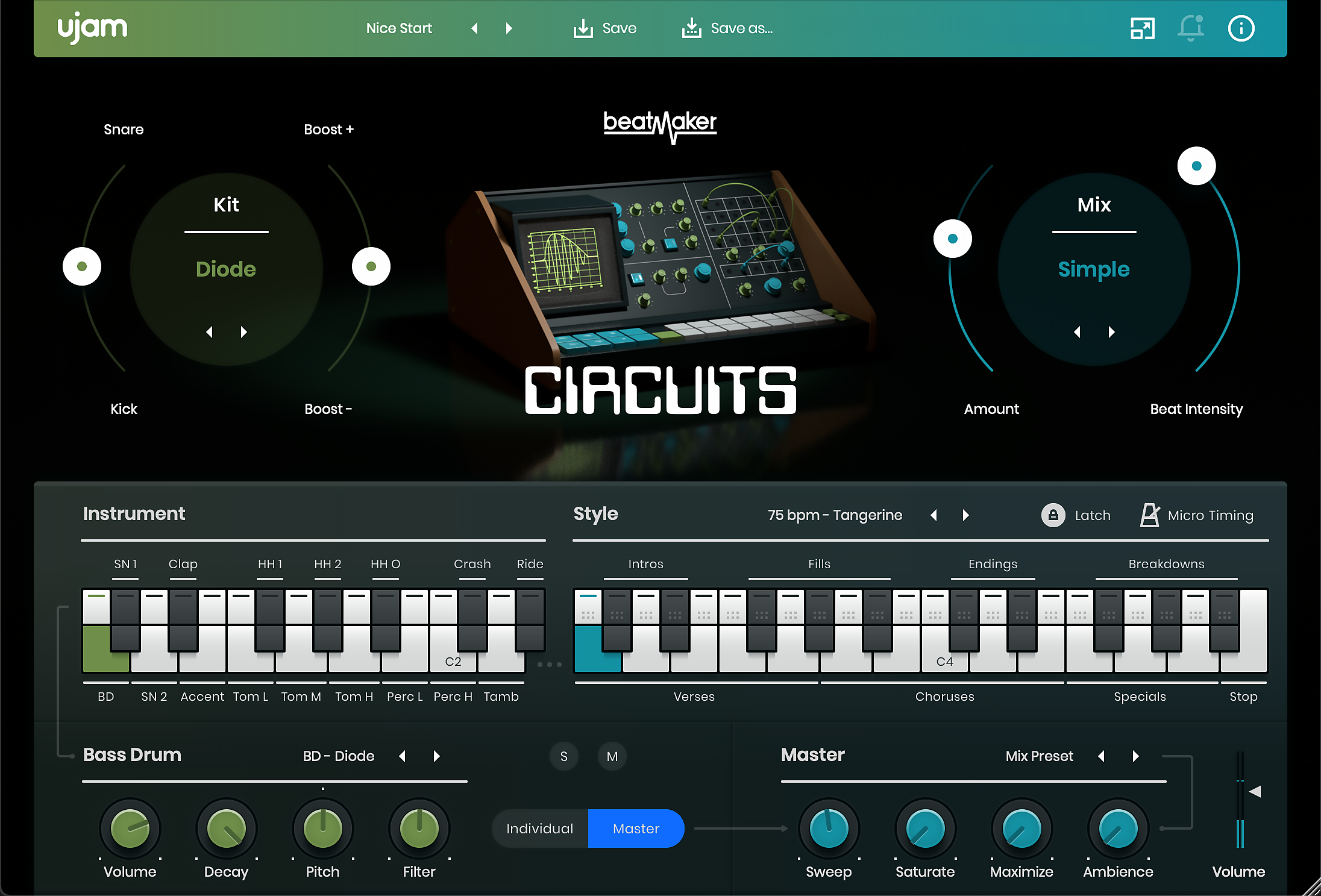 Carve out the mids, crank the sub and add shimmer to the highs all once, straight into a slammed compressor for maximum impact. You can also set the control negative for a tight mid-range knock!
Use the Beat Intensity control to make quick changes — e.g. to adjust energy levels between your verse and chorus.
We develop software solutions that enable people to create, consume and interact with music.