The new UJAM App is a quick and easy way for you to install, authorize, and update all existing and new plug-ins. Spend more time making music and less time managing installers.
Download and install the App today and start making music faster, better and easier with UJAM!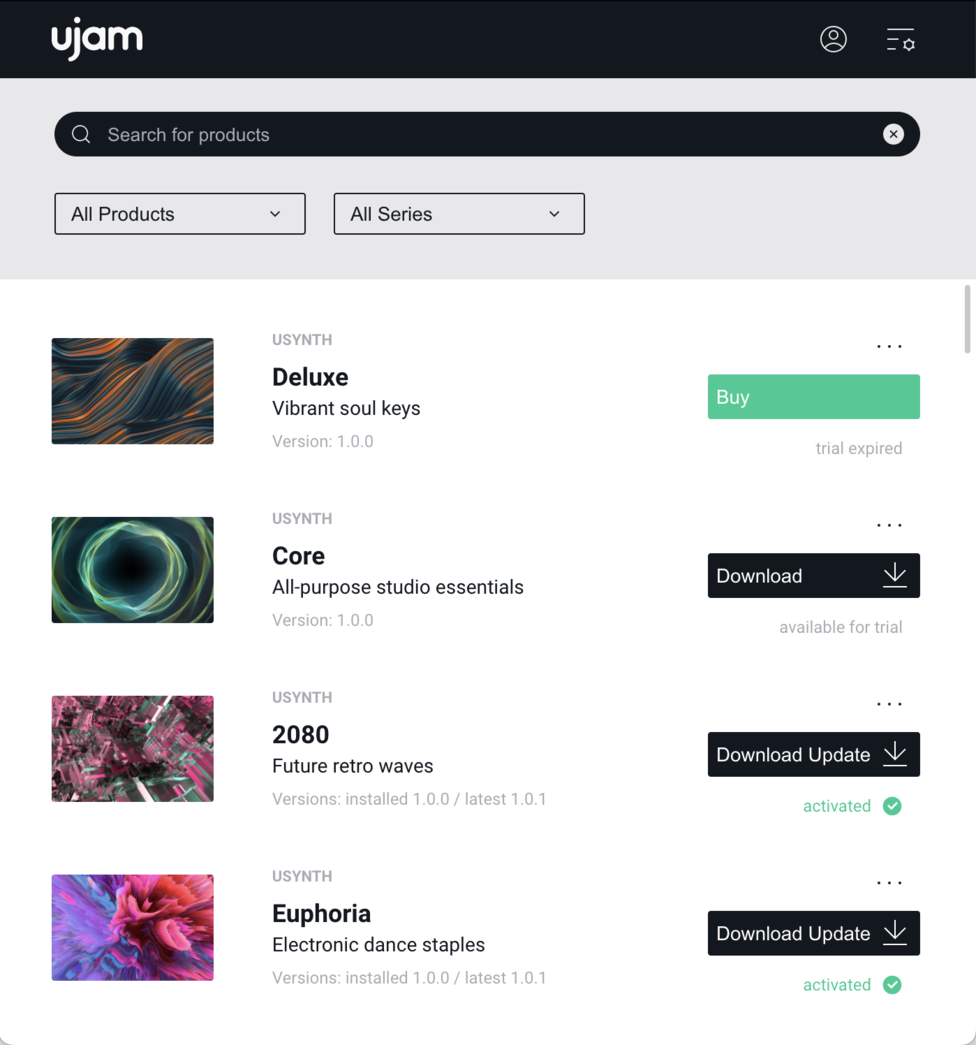 UJAM APP
At the heart of your sound
The UJAM App comes with features like Trial Downloads, an updated filter- and a new search bar, improvements like Pausing and Resuming Downloads. Tedious downloads of single plug-ins and bundles are a thing of the past: find all UJAM plug-ins in one place.
The UJAM App is the all-in-one solution for easy installation and updating of your plug-ins. Launch the App and log in through our website to sync existing licenses from your account.




Download, install & activate
Download, install & activate all your purchased plug-ins from a single, intuitive place and start producing music right away. The UJAM App automatically activates your installed plug-ins for you – and if you need to uninstall plug-ins for some reason, we now offer that in the App as well.
The UJAM App always keeps you up-to-date, you will find all available updates in one screen. With the App you quickly and easily perform updates for all your installed plug-ins.

With monthly releases, we regularly add new plug-ins to your App. Install every plug-in from a single, intuitive place and start a free, 30 day trial without restrictions. The App keeps track of your remaining trial days. You can always buy plug-ins via the App if you like them, they will be activated automatically so you can start making music without re-installing.
We develop software solutions that enable people to create, consume and interact with music.