Catchy electric rhythm guitar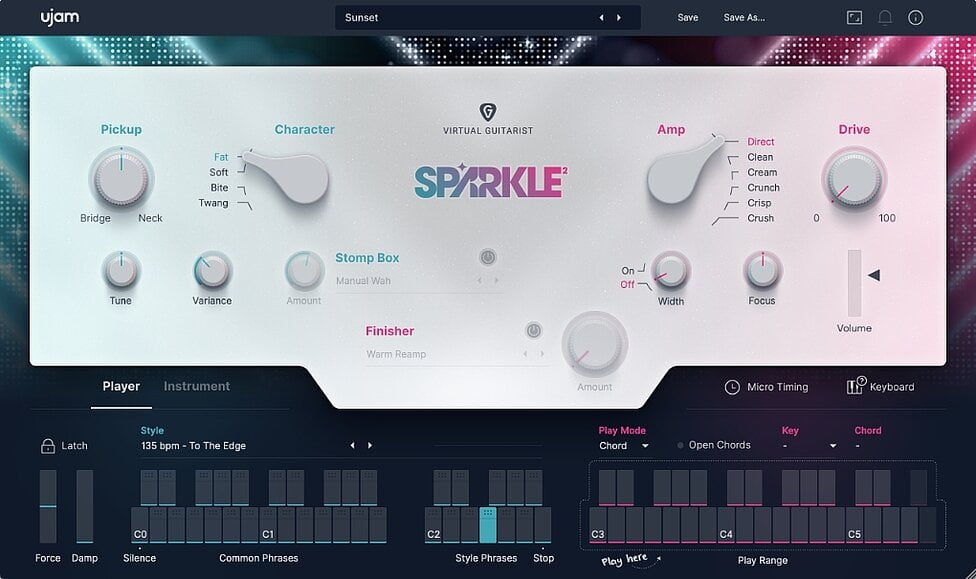 From funky clean to indie rock
Virtual Guitarist SPARKLE 2 is your session specialist for chords, octaves and single note electric guitar riffs. A true team player that doesn't hog the limelight, supporting your songs with just the right amount of swagger and style.
NEW: Instrument mode, completely new guitar model and phrases
NEW: Open Chords feature for extra variety
More than 30 Styles and 350 Phrases
30 Stomp box emulations, 60 Finisher FX Modes
Suitable for anything from Nile Rodgers-esque funk licks to driving and distorted indie sounds à la The Killers. SPARKLE's frustration-free design means you're guaranteed to get results faster, easier and better than ever before.
Better, harder, sparklier
Program realistic pop guitar tracks in no time. Version two of SPARKLE 2 gives you even more sonic possibilities. Curious? Listen to some examples...
From clean to crunchy, twangy to fat: 60s grit, 70s disco, 80s glam, 90s brit pop, 00s indie and contemporary electronic pop – SPARKLE 2 has got you covered.
Virtual Guitarist SPARKLE 2 is based on a customized vintage guitar utilizing its single-coil pickups to get that legendary and timeless bell-like sound. Just like its celebrated physical counterparts, SPARKLE 2 is a versatile instrument, with 30 different styles containing over 350 phrases for instant gratification when composing.
Our emulations of hand-picked vintage amps and speaker cabinets ensure classy tone and vibrant character whilst the in-built effect and tonal control make it simple to dial in your perfect sound and craft your next hit!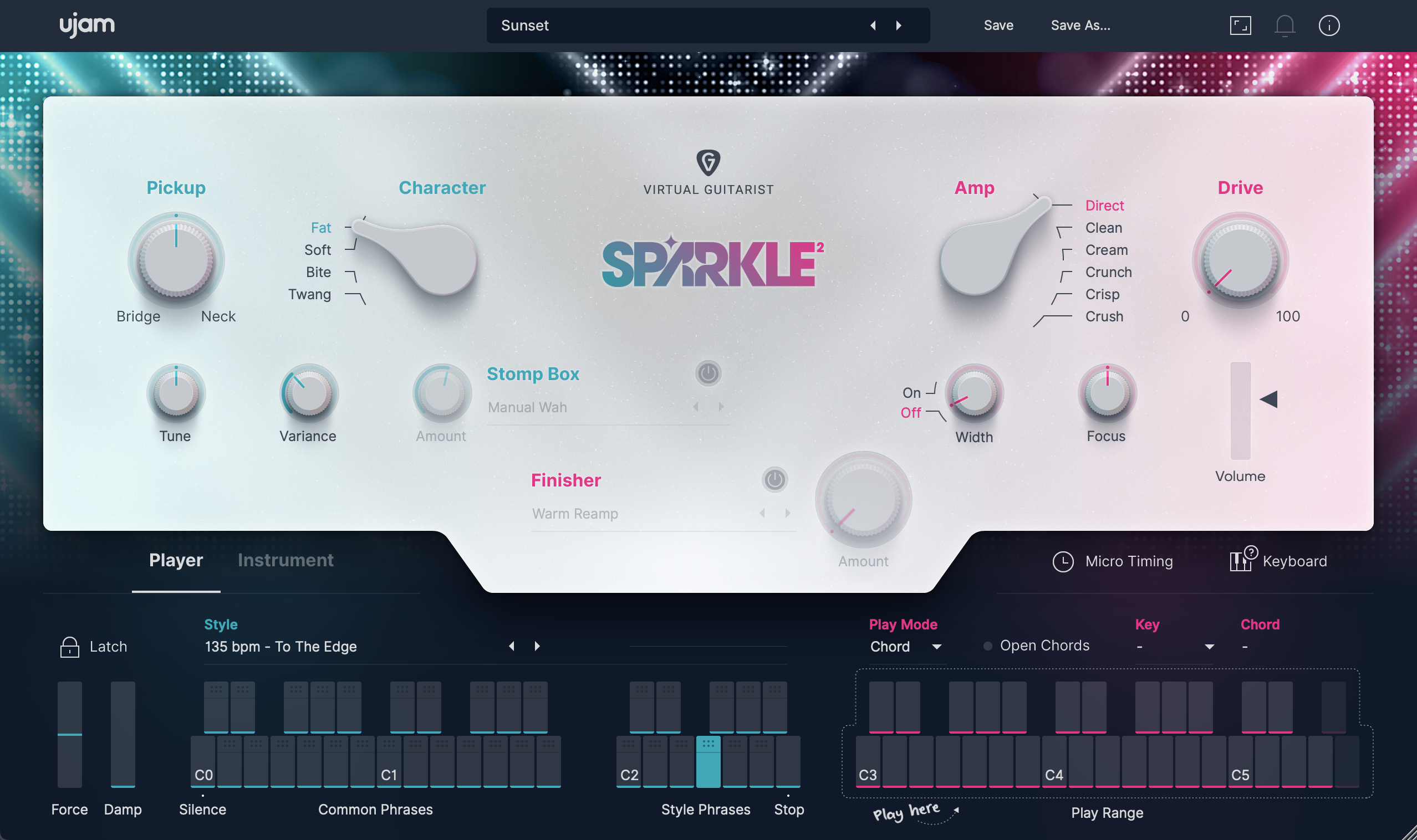 Choose one out of 30 different stomp box combinations. These effects are pre-amp, meaning that the amp and speaker section will dynamically react to your input.
Finally, also Virtual Guitarist gets a custom designed Finisher knob. Just pick one out of 60 multi-FX chains under the hood for amazing post-amp FX like e.g. ambiences.
We develop software solutions that enable people to create, consume and interact with music.