Play Slick and Colorful Licks with a Virtual Pop Guitar - From Clean to Crunchy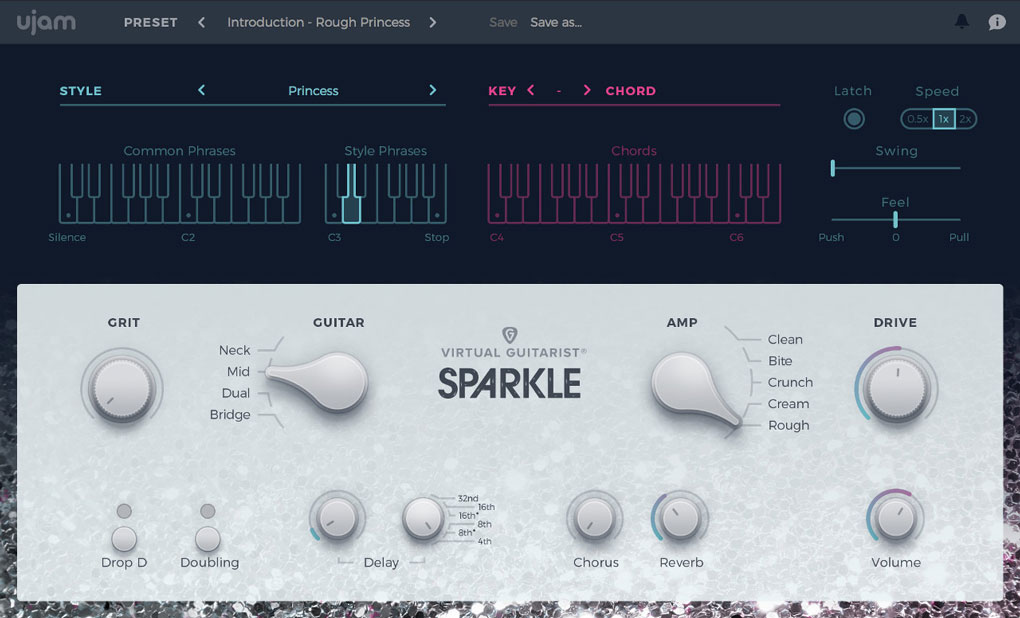 From Funky Clean Pop to Indie Rock Hits
Virtual Guitarist SPARKLE is your strutting session specialist for chords, octaves and single note electric guitar riffs. A true team player that doesn't hog the limelight, supporting your songs with just the right amount of swagger and style.
Clean to crunchy
pop guitar
More than 90 Styles
and 1000 Phrases
Single-note, octave
and chord riffs
From funky clean
to indie rock
Faster, Better and Easier
Suitable for professionals and beginners alike, SPARKLE's frustration-free design means that whatever your level of music production experience, you're guaranteed to get results in your DAW faster, easier and better than ever before.
From clean to crunchy, twangy to fat: 60s grit, 70s disco, 80s glam, 90s brit pop, 00s indie and contemporary electronic pop - SPARKLE has got you covered.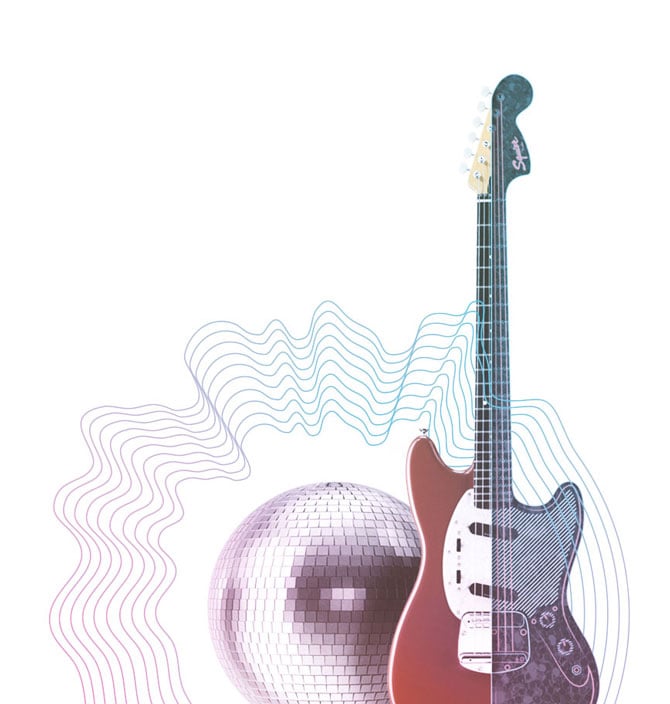 We recorded Virtual Guitarist SPARKLE with a customized vintage guitar utilizing its single-coil pickups to get that legendary and timeless bell-like sound. Just like its celebrated physical counterparts, SPARKLE is a versatile instrument, with over 90 different styles containing 1000 individually recorded guitar licks and phrases for instant gratification when composing.
Our emulations of hand-picked vintage amps and speaker cabinets ensure classy tone and vibrant character whilst the in-built effect and tonals control make it simple to dial in your perfect sound and craft your next hit!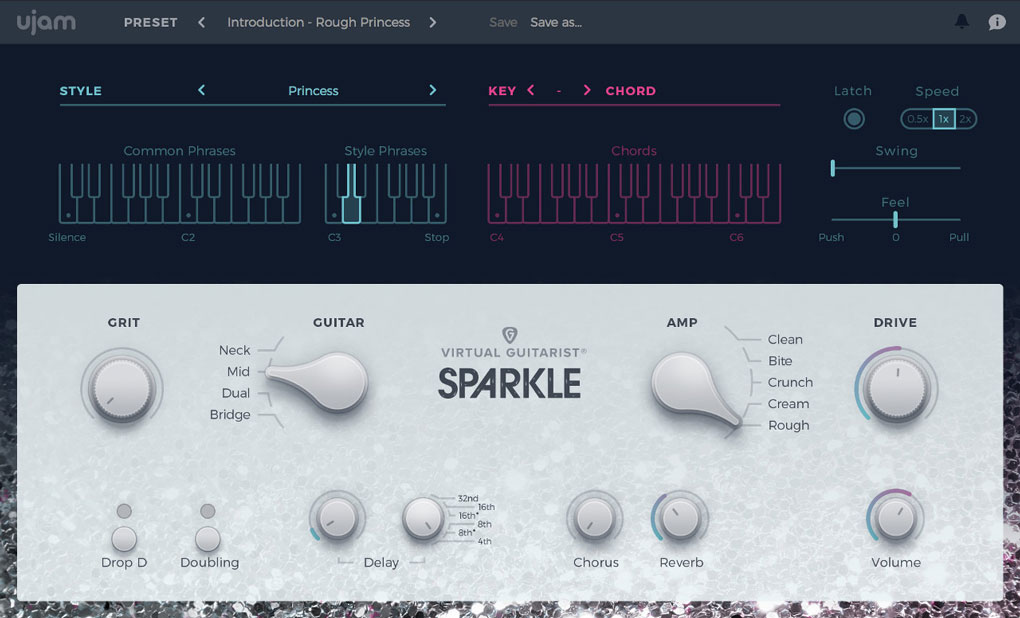 I Have It, Am Using It and Love It
- Stephen Lipson, Record Producer, Audio Engineer, Guitarist, and songwriter (Annie Lennox, Geri Halliwell, Hans Zimmer)