Mighty brass from Hans Zimmer's personal collection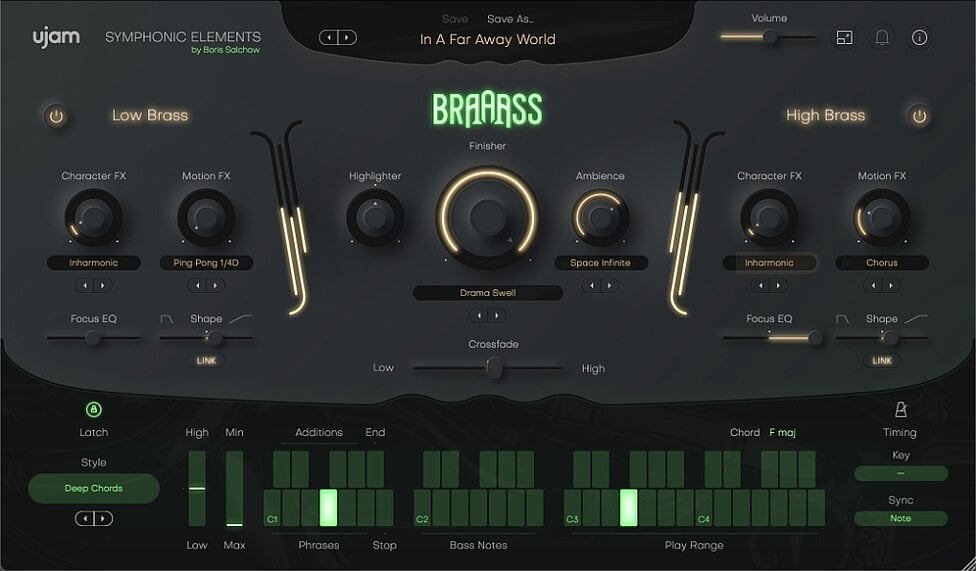 BRAAASS puts Hans Zimmer's personal collection of brass section phrases at your fingertips. Tried and tested in Hollywood, this latest addition to the Symphonic Elements series makes this sometimes tricky key ingredient of modern music production intuitively accessible. Summon the spirits of epic with BRAAASS!
An extensive collection of world-class instruments including French Horns, Trumpets, Trombones, Cimbassos, Tubas
Ready to roar: creative performance and sound design engine
78 playing Styles, 250+ sound designer presets
Recorded at Hans Zimmer's Remote Control Studios, produced by Boris Salchow
UJAM is happy to count Hans Zimmer—one of the world's great film composers—as one of its co-founders. Hans generously gave us access to his legendary recordings, amassed over decades, for use in BRAAASS.
BRAAASS takes care of the details, so you can focus on your music! Recording or even programming realistic brass parts can be costly and time consuming. That's why the UJAM performance engine provides ready-made sequences and creative macro controls. With BRAAASS it's fast and easy; instantly synced to your DAW's tempo.
BRAAASS slaps hard. Not only in cinematic or symphonic music. Contemporary rap & hip hop use a bunch of brass phrases and you'll be surprised what trippy techno phrases the built-in Finisher effects can cook up.
BRAAASS features 78 Styles with 6 ready-made phrases each, for a total of 468 unique Phrases. On top of that, each Style includes 4 custom-tailored one-shot Additions so you can further customize the phrasing of the Style in realtime!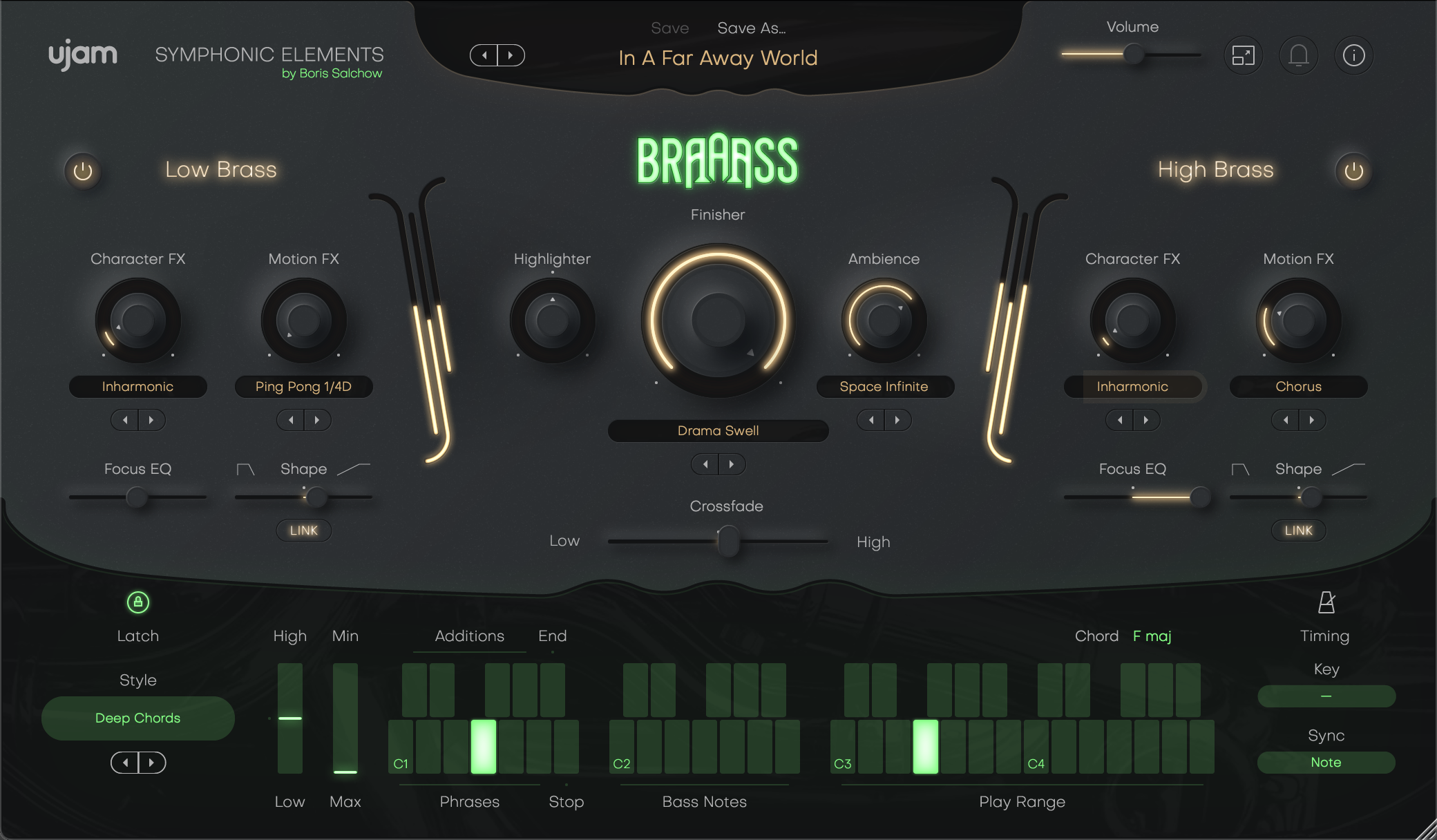 The custom-made Finisher effect section is a one-knob sound design delight. Transform the character of your BRAAASS track to match any genre or mood.
Conduct your brass section with the crossfader. BRAAASS is made up from two independent low and high sections. Seamlessly blend between them, or add subtle variations by automating.
We develop software solutions that enable people to create, consume and interact with music.