BIG beats for fame and glory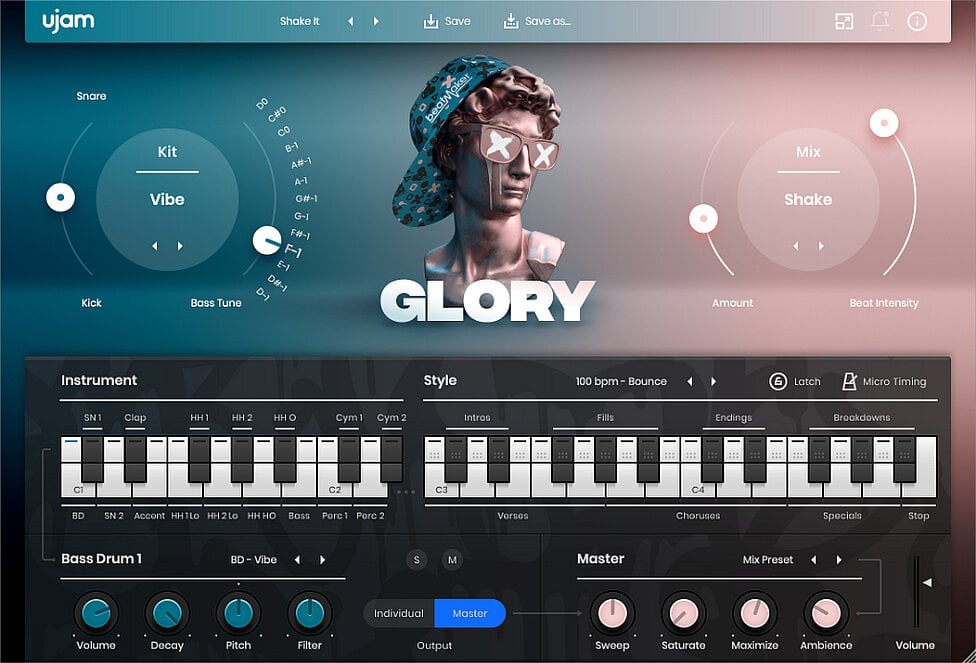 GLORY is the virtual beat maker for all kinds of trap and modern hip-hop. Where heavy, tuned 808-kick drums meet frantic hi-hats at the top of the billboard charts. Create beats that bounce and roll with GLORY!
10 drum kits, 460 patterns
Special control: Bass Tune
It's all about that beat. For many tracks in these genres, the beat is so essential that they do away with most other elements, if not all. Start with a beat, maybe layer some melodic loop on top, and leave plenty of space for the vocals.
GLORY is part of UJAMs Beatmaker series, which makes producing outstanding beats for your music fast and easy. It instantly syncs to your DAW's tempo, and you can play a near-infinite variety of beats.
The drum sounds of GLORY are gritty and heavy. They can cut through a mix and provide plenty of bass. However they're carefully sound designed to give you that production-value-feel right out of the box.

GLORY gives you the most iconic trap drum patterns of this day and age with endless adjustment options while still being simple & concise.
– jaynbeats, Producer (Kasimir 1141, 65 Goonz)
GLORY features 10 kits with 16 drum instruments each. There are 20 Styles with 23 ready-made patterns each, for a total of 460 patterns. Plus: Easy access to all the effects you need to make punchy contemporary beats that will – quite literally – leave an impression.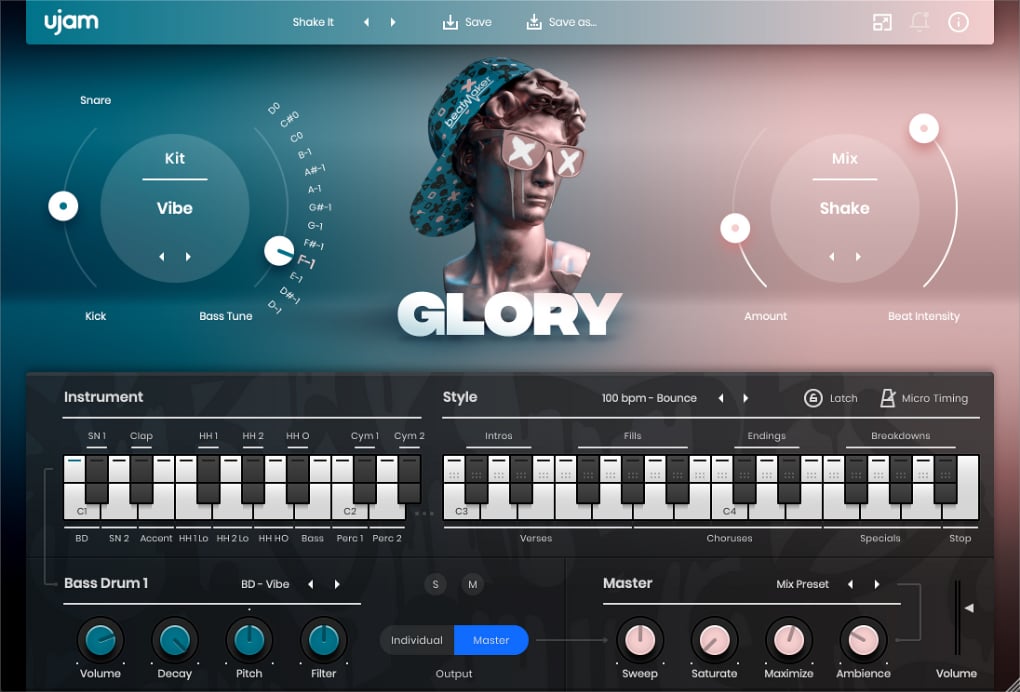 Tune the bass drum to match your song's key or melody. Much easier than with an actual 808.
Create your music without overthinking! Select and adjust one out of 12 custom mix templates. Each is a complete multi-bus mixing desk under the hood with multiple effect chains per channel.