Larger than life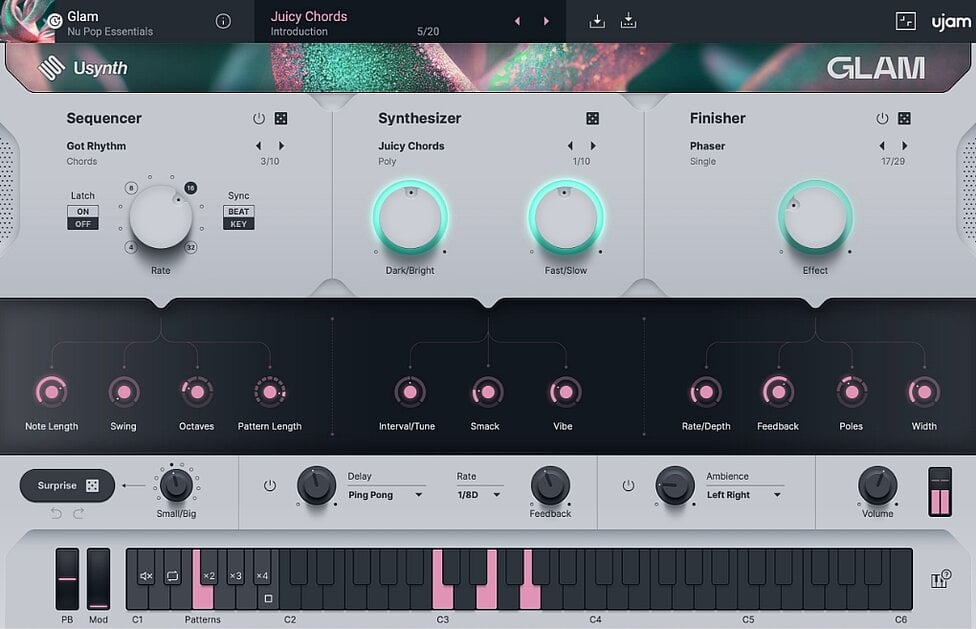 Make pop music that goes straight to the pleasure centers with Usynth GLAM. It's got the basses, pads, polys and leads and all the hooks you'll ever need. Think of GLAM like the sibling of 2080 and CORE that lives in Beverly Hills.
100 Synth Modes, 34 Sequences
2 individual layers per note
Custom Finisher featuring 88 Modes
Listen to demo tracks made with Usynth GLAM and get inspired for your next production.
GLAM gives you the pristine sheen that only money can buy, from home. Sound bigger than you ever thought you could with its built-in multi-effect Finisher.
Usynth features a built-in Delay unit that's simple to set up, yet super-flexible. Instead of a dozen parameters you have to set, simple and complex Delay configurations are already prepared – all you have to do is select a Delay preset and adjust Mix and Feedback.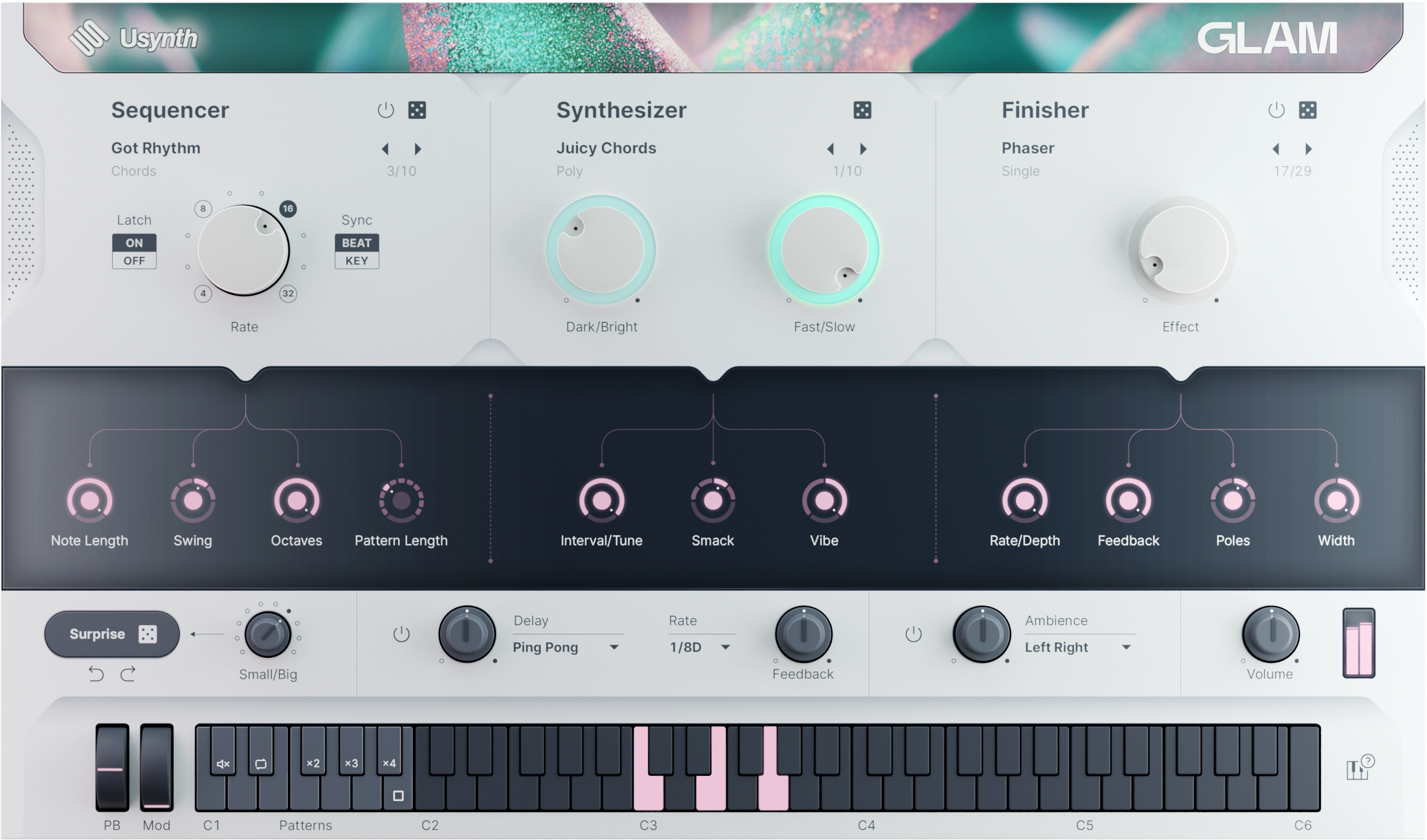 Looking for inspiration? Roll the dice and Usynth will change any setting to a new random value. Go setting by setting or change them all at once! You can even dial in the amount of randomness, for a subtle variation or a wild switch-up.
Take control of beautiful timbral evolutions with only one knob. Usynth is masterfully programmed to engage new oscillators and change multiple filter settings as you move the dial, so you can sound like a synth-wizard in a single click.