Street-credible Hip Hop tracks
Choose from carefully crafted drum kits and loads of matching grooves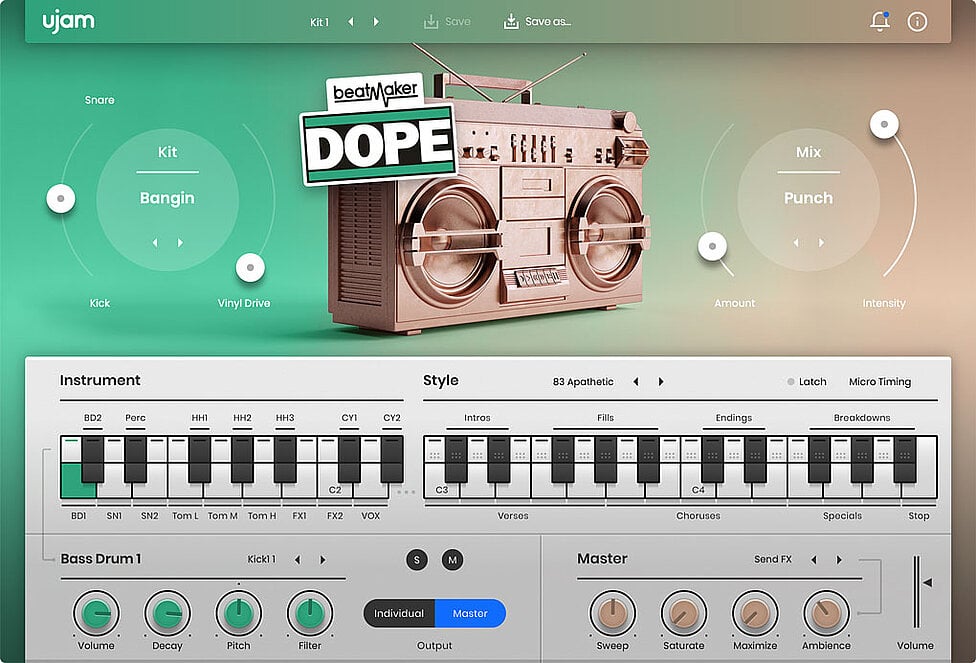 Introducing Beatmaker DOPE – your fast-track ticket to the underground world of slick Hip hop beat production. There's no longer any need to search through all that dusty vinyl at the local record store hoping to find the perfect sampled beat.
MIDI Drag and Drop to DAW
20 New Styles and 460 Phrases
Mastering Section including Sweep, Saturate, Maximize, Ambience
DOPE is already locked and loaded with the most authentic sounding and satisfying electronic hits, beats and grooves for Boom bap, Hip-hop and Rap styles.
Dirt Keeps the Funk Alive
With over 50 different styles containing a total of 1180 different phrases, creatives from all across the musical spectrum can enjoy the 10 meticulously recorded drum kits contained within.
The simple controls and amazing genre appropriate sounds mean that both beginner and professional producers will be comfortable and at ease using Dope in a flash. Choose from over 50 different styles containing 1180 different rhythmical phrases for instant song intros, fills, verses, choruses, breakdowns and endings.
Beatmaker DOPE lets you choose from 10 separate drum kits – each professionally layered, compiled and mixed producing the instantly recognizable sonic identity associated with the genre.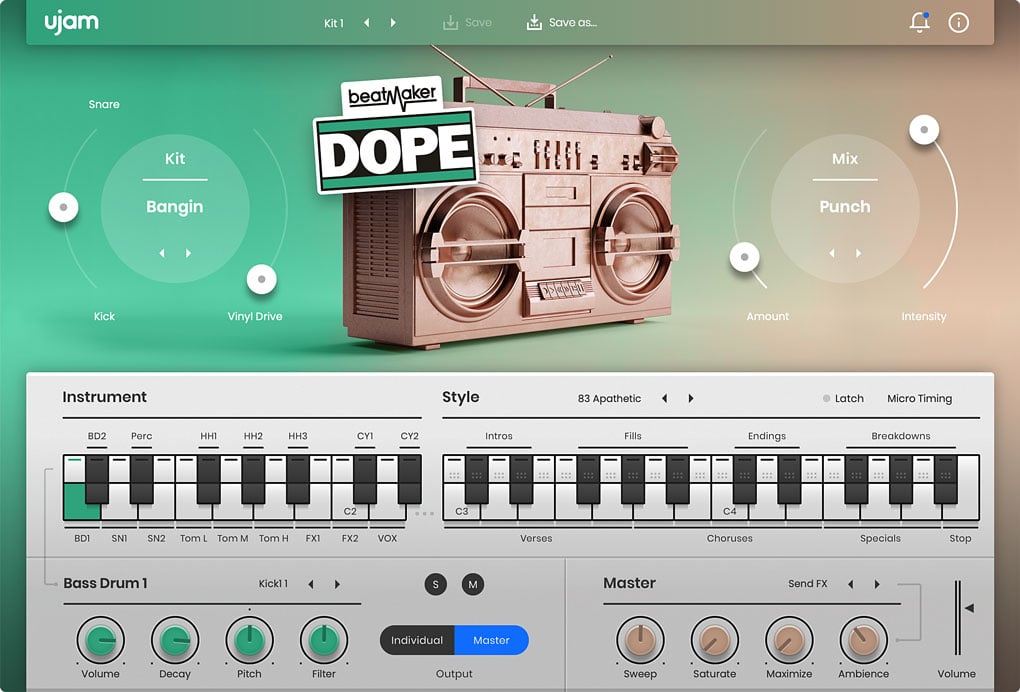 Get creative and explore your own signature sounds by combining the different kits with DOPE's professional mix presets and macro performance controls such as filter, sweep, ambience, saturate and maximize.
Special Control: Vinyl Drive
Vinyl Drive simulates retro turntable noise & compression to add that retro dirt and punch we all love so much.