For Hip-Hop and Funk Beats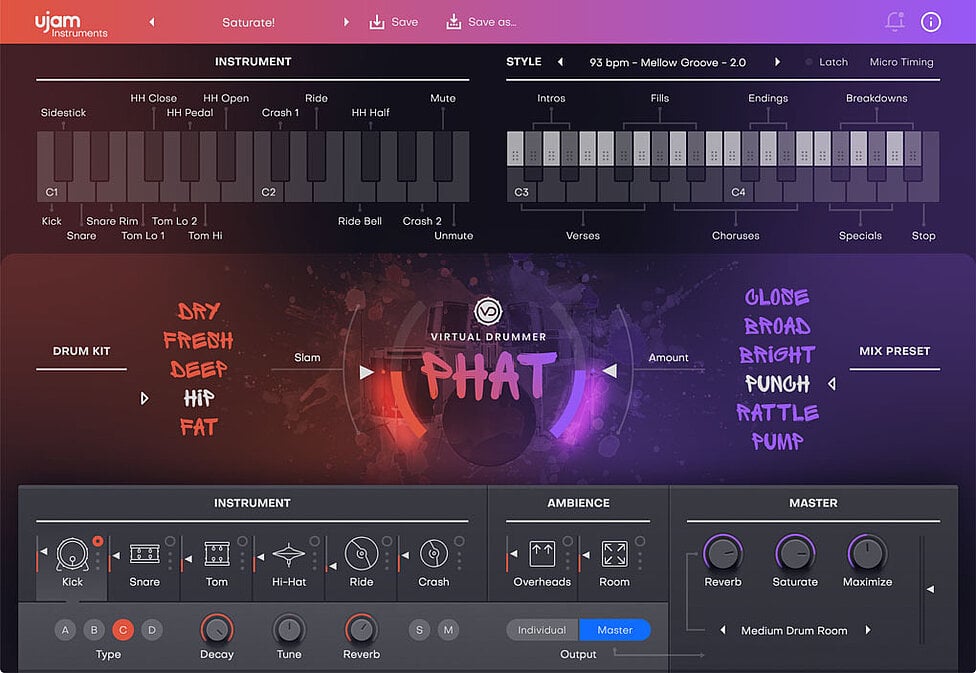 Virtual Drummer PHAT is a slick and funky Hip-hop operator, producing grooves, fills and breaks straight from the street! Ready at any time to quickly lay down entire beats and rhythms that will make your body move and keep the MC nodding their head.
Drag-and-drop phrases to DAW for detailed note editing
Multi-outs for individual mixing in the DAW
30 new Styles with 650 new Grooves plus 100 Presets
Advanced kit editing, mixing and master sections
Virtual Drummer PHAT is your go-to ace for grooving funky and urban drumming. For all genres from Retro Soul to G-Funk, PHAT adds a smooth rhythm fundament to your production with its wide range of drumming styles and sounds.
Virtual Drummer PHAT is versatile, coming with 30 musical styles containing a total of 720 different rhythmical phrases that you can effortlessly weave and stitch together. Experiment and change your sound from smooth and soulful to huge and pumping by combining any of the 5 different drum kits with 6 easily accessible and tonally powerful character presets.
Perfect for grooving, funky and urban styles, PHAT is the perfect studio companion for music producers of all skill levels. The very gentle learning curve, a trademark of all UJAM Instruments plug-ins, means beginners and professionals can quickly lay down amazing sounding beats with no previous drumming experience.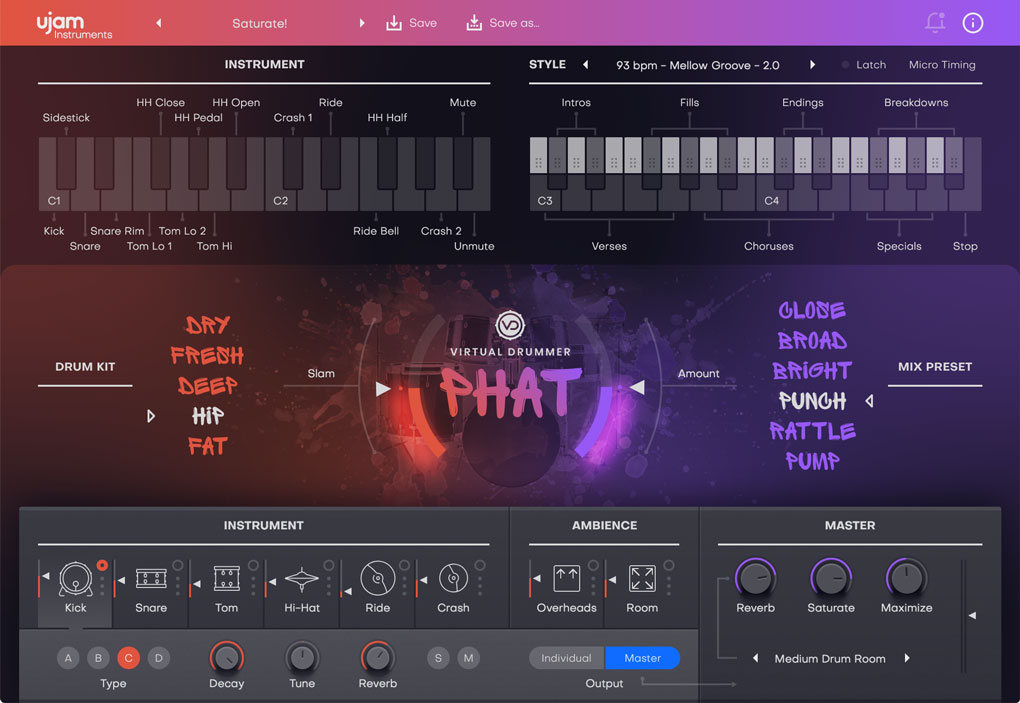 When you're happy that the vibe is almost perfect you can fine tune the overall mix with individual volume controls for all the different elements of the kit such as kick drum and snare.
Tweak the performance with simple controls for swing, feel and even how 'human' the final performance will sound. Virtual Drummer PHAT really does give you groove that's easy to craft and futile to resist.