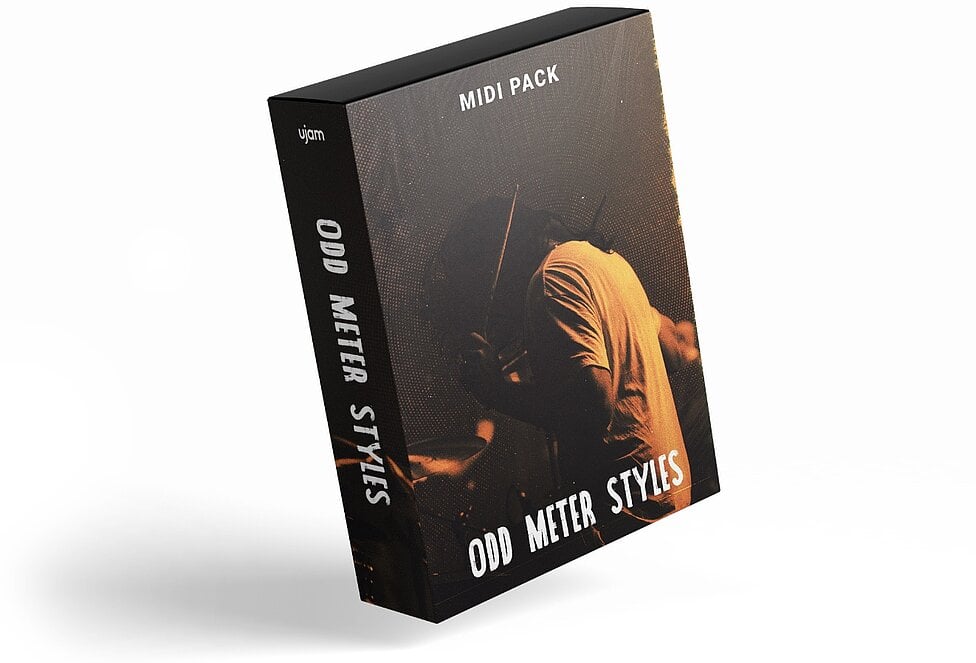 Beats in useful odd meters
Odd time signatures usually don't flow like typical 4/4 rhythms, but made well they tend to give a rather "natural" feel to your groove. By popular demand, we put together over 30 MIDI files in new odd meter styles that go exceptionally well with your Virtual Drummer and Beatmaker VST plug-ins. That's over 800 individually played drum files in total!
6/4 and 6/8 styles for the typical ballad
Waltz away with 3/4 time signatures
Mission Impossible? Jazzy 5/4 grooves
Four plus three: do it like Pink Floyd and use 7/4 time signatures
Using templates in your DAWs and sticking to old habits may speed up your production process, but you should try changing up your rhythms from time-to-time. This helps you to venture into completely new creative realms. With the UJAM Odd Meter Style MIDI pack you add over 30 new styles to your beats.
The UJAM Odd Meter MIDI pack quickly and easily spices up your tracks with that important feel. Just select one of the ready-made styles and drag the MIDI into your DAW track. Listen to some sound examples played with Virtual Drummer and Beatmaker.