For super smooth moves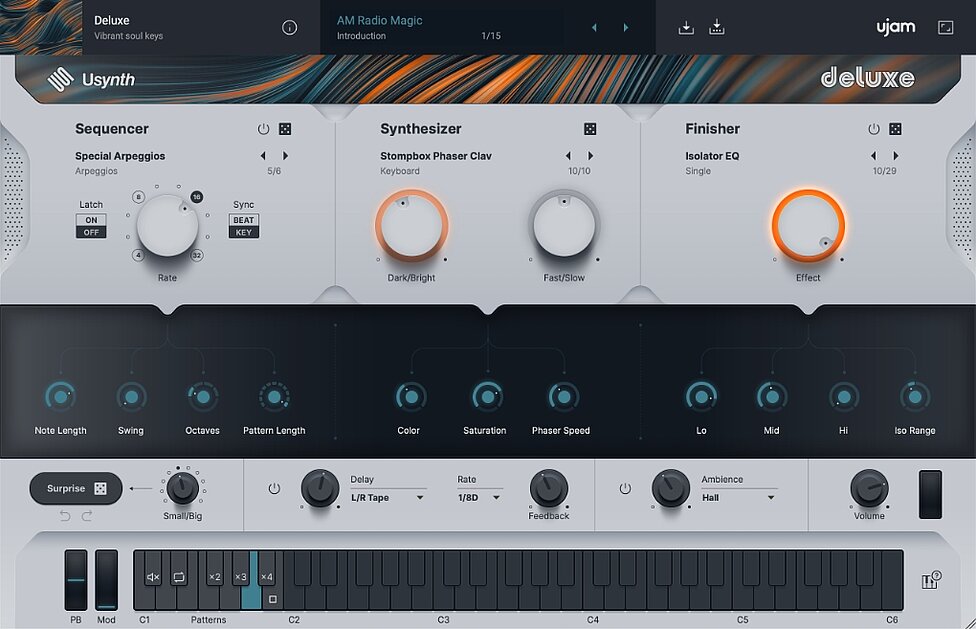 These organic, warm flavors breathe soul and warmth, enriched with inspiring sequences and soothing effects. From Neo Soul to RnB, from Top 50 Pop to Hip Hop – treat your tracks to comforting vibes and bliss.
Fully customizable Sequencer
2 individual layers per note
Custom Finisher featuring 90 presets
Listen to demo tracks made with Usynth Deluxe and get inspired for your next production.
A great RnB or Hip Hop mix really grooves with bespoke sounds of various vintages. With Usynth DELUXE you get warm synth textures ranging from the mid-1950s to late-1980s. Its built-in Finisher multi-effects give your keys a modern touch.
Ambience: Usynth features a built-in reverb unit that's simple to set up, yet super-flexible. From a small echo chamber to huge cathedral-style rooms, just select an Ambience preset and adjust the amount.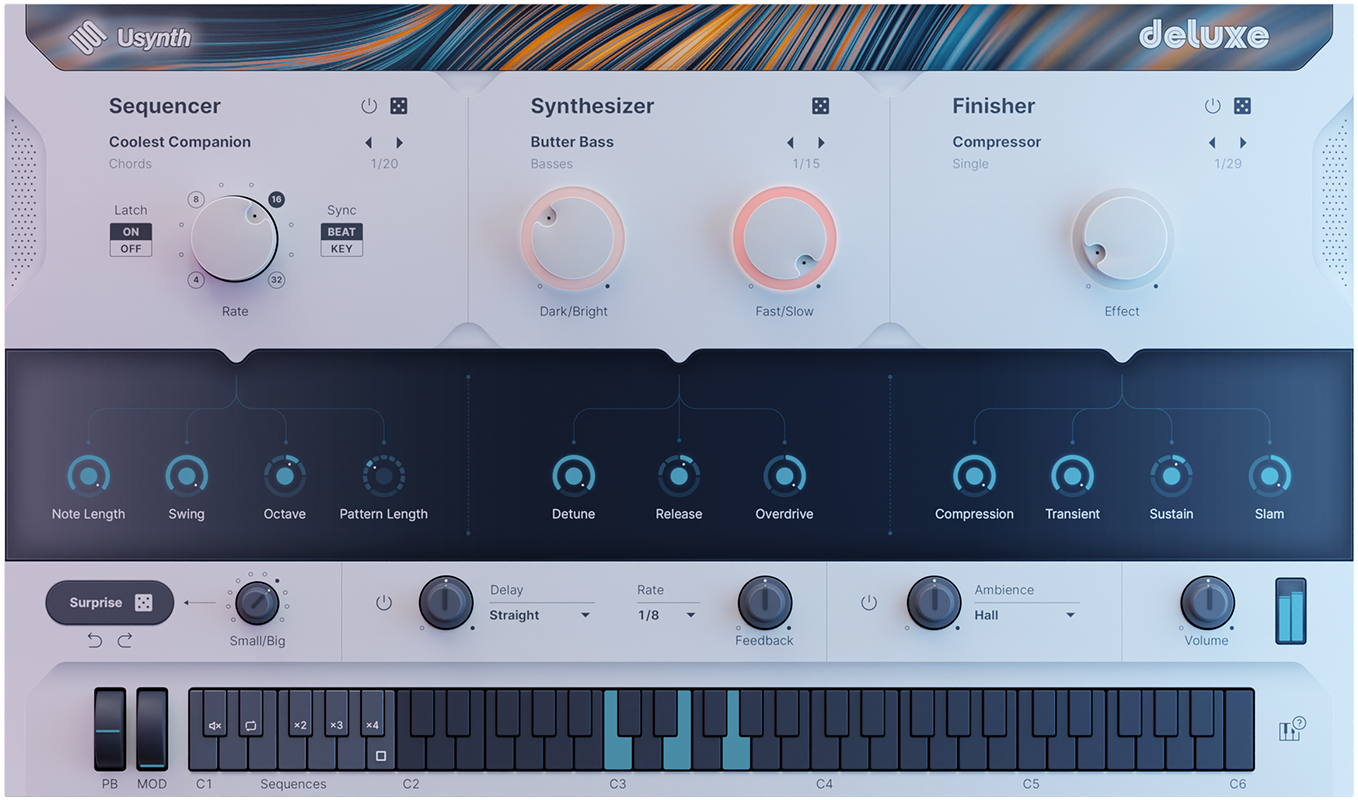 To get a detailed explanation of the Sequencer section's key switches, click the little keyboard symbol to the right of the keyboard.
All three sections of Usynth, Sequencer, Synthesizer and Finisher come preloaded with ready-made presets. Just browse, mix and match to build your own sound within seconds.
We develop software solutions that enable people to create, consume and interact with music.