Electronic Beat Making Plug-ins
Upgrade your production with genre-authentic sounds and grooves of impeccable quality. 100% style. 0% sweat.

Plug-ins for electronic beats and grooves
Drums, beats and percussion constitute the core and heartbeat of a song, helping the music tap into our primal selves and providing an anchor for the melodies and lyrics to hang from. Electronic drum machines have been helping to provide this heartbeat for over 50 years and their influence and unique sonic signature can be found across all genres of music from disco and pop to EDM and hip-hop.
HIGH-END PERFORMANCE
All hail the machines
At UJAM we understand the unique power of electronic rhythm, which is why we created the Beatmaker series – A collection of easy to use plug-ins designed to upgrade your productions with genre-authentic electronic beats and grooves of impeccable quality.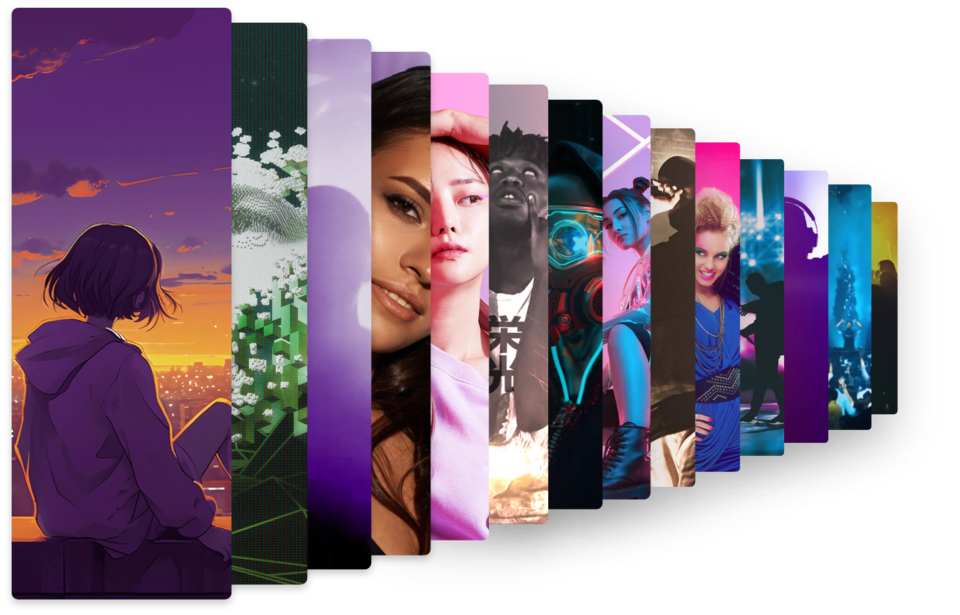 VERSATILE GENRES
Loads of Matching Grooves
The Beatmaker series of plug-ins cover the most exciting sub-genres of today's music charts: COZY's grooves have that perfect lazy feel that comes from hitting the snare just a little late, CIRCUITS creates the perfect back-to-future drum groove with the sound of classic drum machines, BERSERK will energize anything from dubstep to movie scores, RICO adds a Latin club or dancehall feel to any pop tune you create, IDOL puts the bright and hyper-processed sound of K-Pop beats in your hands. GLORY is the virtual beat maker for all kinds of trap and modern hip-hop, NEMESIS is for intense and dark electronic broken beats, KANDY is a bleeding-edge virtual beat maker for the top of the billboard charts, HYPE is for huge Festival Anthems, VICE relives the 80s with Synthwave beats, VOID is for highly syncopated DnB beats, EDEN is tailored to EDM, Big Room and Rave, HUSTLE is for dirty & gritty Trap and Grime and DOPE is aimed at Boombap and Hip Hop.
PRODUCERS PLAYGROUND
Produce genre-authentic, high quality beats with ease
Forget about using loops, Beatmaker plug-ins each have hundreds of rhythmical phrases in over fifty musical styles for you to choose from, with the ability to create your own unique hits, patterns and grooves with real-time input from your MIDI controller. Optimized for live arrangement and mixing, Beatmaker plug-ins take advantage of UJAM signature 'simple yet powerful' macro controls, allowing for dynamic and tonal tweaking on the fly.
Exclusive Studio One (v4.6.2 and later) piano roll integration: The names of styles and drum-elements are displayed on the keys of your piano roll to help you find the right styles and drums faster and easier for your track. The scale range of the styles and instruments are highlighted with a red line on the left side of your piano roll.
We develop software solutions that enable people to create, consume and interact with music.