'80s drums for the 21st century
Produce nostalgic beats that pack a punch.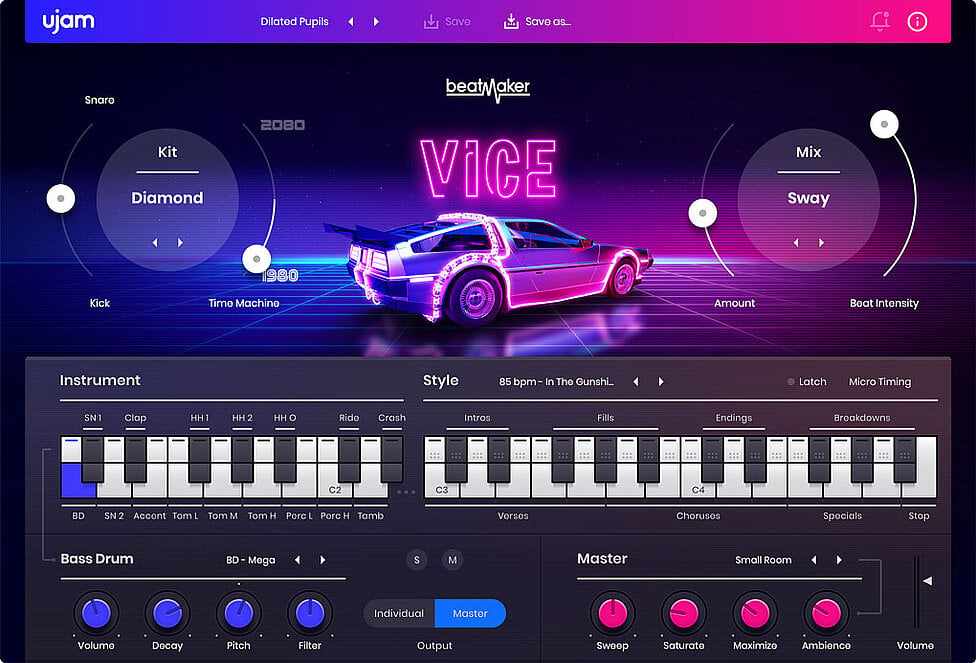 What are the sounds that come to your mind when you think of the 1980s? Cheesy pop music? Big synths, punchy digital drums and lots of gated reverb? Exactly. Those style elements have been re-discovered by contemporary producers and in genres like Synthwave. VICE comes with everything you need to create drum tracks for anything from authentic '80s to Synthwave.
10 drum kits based on legendary analog drum machines
30 styles and 690 patterns
MIDI Drag and Drop to DAW
Celebrate the vibe of glorious movies and pop songs from the 1980s. VICE delivers the perfect drum tracks that capture the era's atmosphere. The 1980s are back in mainstream music, particularly Synthwave – bigger and better than before!
Influenced by 1980s film soundtracks and video games and inspired by composers like Jean-Michel Jarre, Vangelis, and Trevor Horn, Synthwave contains 1980s cliched elements such as electronic drums, gated reverb, and analog and early-digital synthesizer sounds.
It's the aesthetics of a golden era, revived with the pristine sound quality of the 21st century. Take your shortcut to top chart positions with Beatmaker VICE.
Inspired by some of the most legendary classic drum machines from companies like Linn, Roland, Simmons or Korg, VICE turns your drum programming into a retro-futuristic adventure of epic proportions.
VICE's clean and simple interface makes it easy to create your music without overthinking!
Listen to this full-on hairspray pop song created with VICE.
Comes with 10 drum kits, 12 smart-mix presets and easy access to all the effects you need to make punchy digital drums with legit '80s vibes.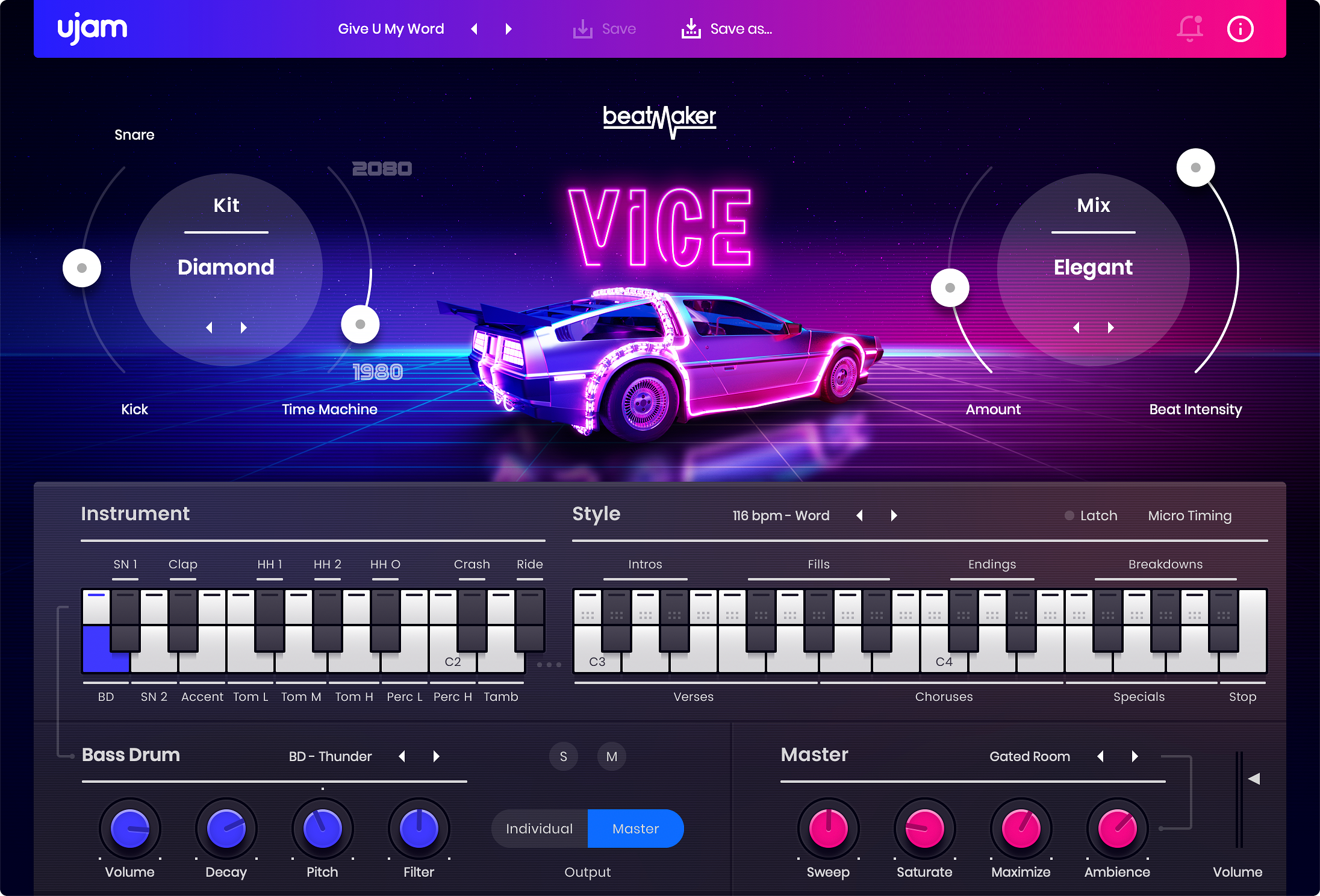 Failproof and individual mixing options with Sound Shaping Controls, Multiple Audio Outputs and Master Section.
Export patterns to your DAW. Simply drag them from the on-screen-keyboard and drop them into your track.
We develop software solutions that enable people to create, consume and interact with music.