From chiptune blips to console hits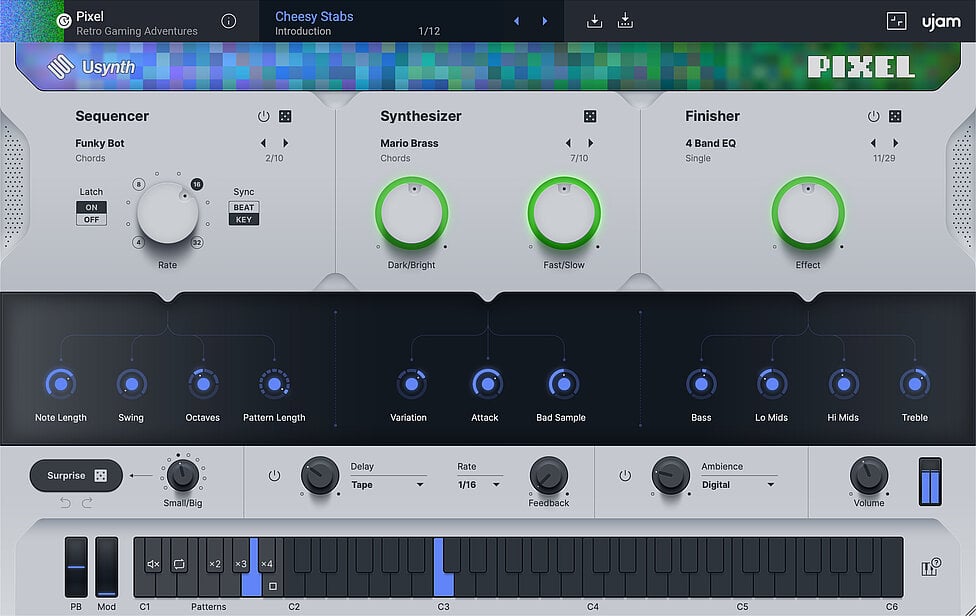 Usynth PIXEL takes you back to the days of classic game consoles of the 80s and 90s. We joined forces with legendary composer David Wise (Donkey Kong Country) to deliver the real deal. Explore a treasure trove of classic console sounds, from fluty leads to juicy bleeps. All driven by our state-of-the-art synthesizer engine fit to save a princess.
Retro game multi-synthesis engine
30 versatile Sequencer Presets with 180 phrases
Relive nights chasing gorillas through the jungle, or racing turtles over islands with these demo tracks made with Usynth PIXEL.
Usynth PIXEL covers the full range from basses via chords to melodies and arcade FX. Even drums! Time-travel to the glorious days of gamepads, pixels and quirky tunes. Mood-boost your tracks with nostalgic sonic eyewinks.
Unleash effortless inspiration with Usynth and its powerful Synthesizer Engine, game-changing Finishers, flexible built-in delay and reverb units, intuitive browser, and a user-friendly interface.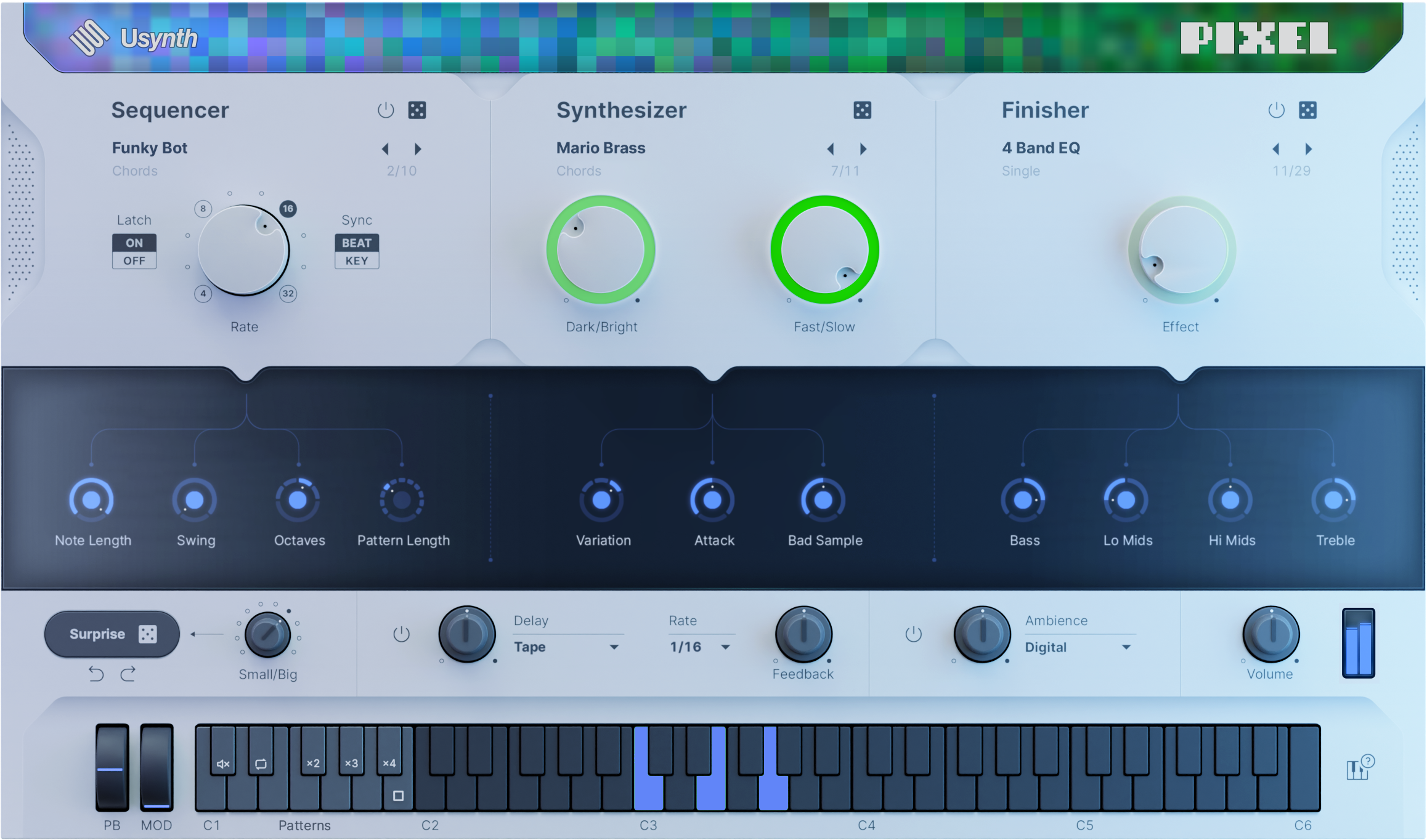 Finisher
Transform PIXEL's classic retro synth modes into a modern take of mix-ready sounding synthesizer sounds.
Surprise
The Surprise function in Usynth is designed to create random variations of adjustable depth with just one click.
Sequencer
Usynths Sequencer is actually more than just that – it's also an Arpeggiator, Phrase Generator and Melody Player.
Transform your sound with the five Vari knobs and add a dash of surprise. No synth skills needed!
Elevate your game adding unique textures and endless modulations.
We develop software solutions that enable people to create, consume and interact with music.