Riding into the digital sunset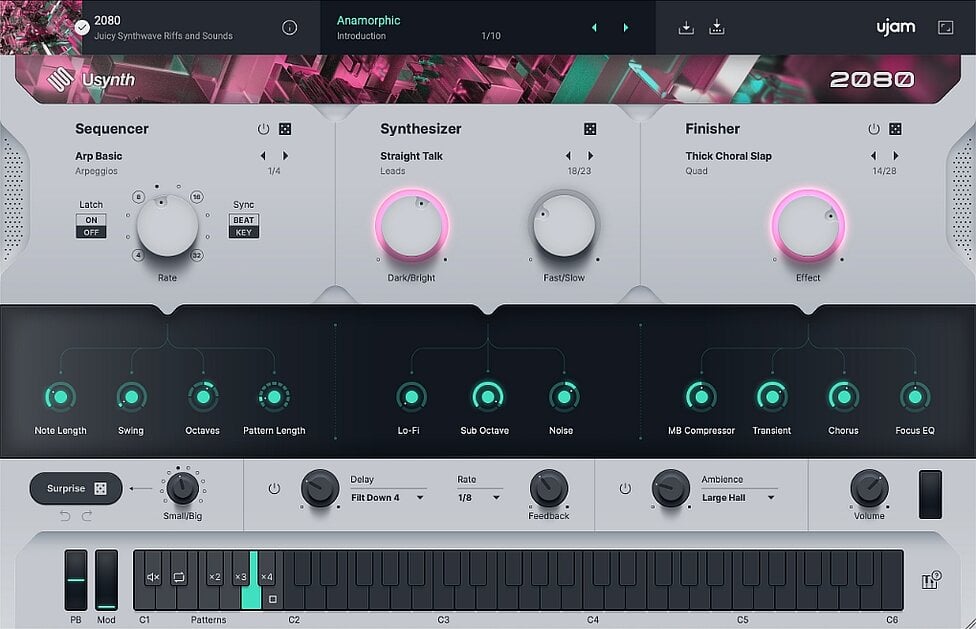 Usynth 2080 makes it faster and easier than ever to create a diverse range of synthwave sounds. No knowledge of digital audio theory or sound design principles are needed to get a fantastic-sounding result with little to no hassle.
Fully customizable Sequencer
2 individual layers per note
Custom Finisher featuring 90 presets
Listen to demo tracks made with Usynth 2080 and get inspired for your next production.
Do synths dream of electric sheep?
Surreal, spheric and sexy. Synthwave has brought back to life the aesthetics of the 1980s. And that with better sound quality than had been possible back then.
Usynth's Synthesizer section is one of the most powerful software synthesizers out there – with multiple synthesis types, a fully-fledged voice architecture and hundreds of control and modulation possibilities.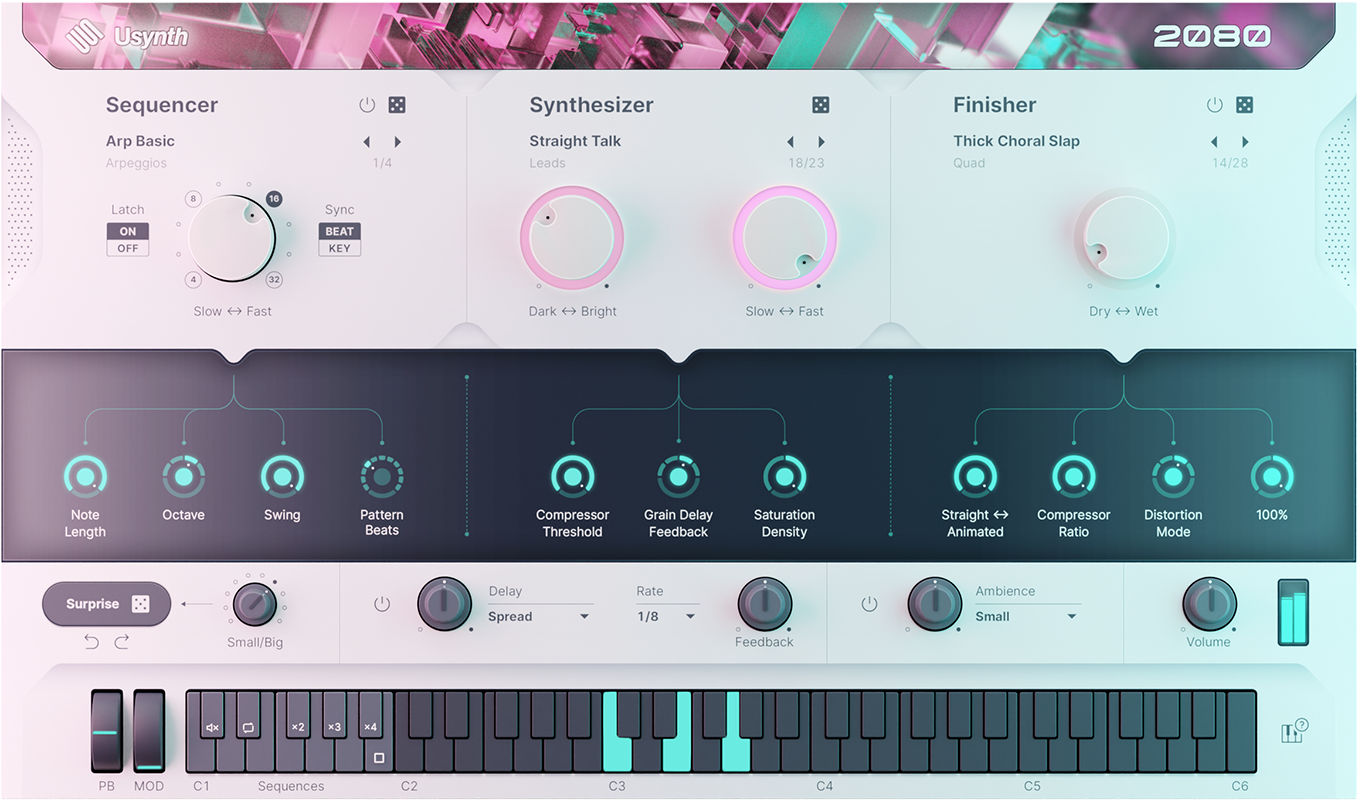 In the Synthesizer section, all you see is two big "hardware" and three "software" knobs – because the sound designers have already done the work of mapping each of these knobs to multiple destinations inside the engine to expose only the most musically useful parameters for any given preset.
Finisher Presets are identical across Usynth titles, and are organized into three categories: Single: One single effect with four controls, Dual: Two effects with two controls each, Quad: Four effects with one control each.
We develop software solutions that enable people to create, consume and interact with music.