Powerful House Essentials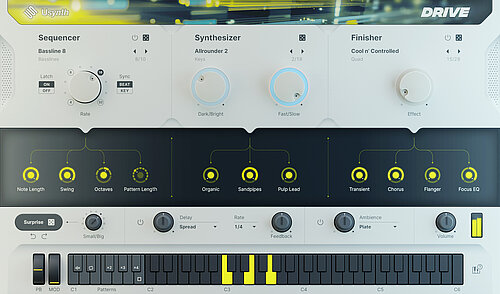 For high-energy electronica
Fully free, no strings attached
DRIVE is free yet fully functional and similar to all other Usynth titles. Consider it our present to friends old and new. Download now and produce amazing synth tracks within minutes.
Under the hood, Usynth is a very complex synthesizer. Each instance consists of 2 individual layers per voice, with Virtual Analog, Wavetable, FM and Multisample Synthesis, Multi-mode Filter, 5-stage envelopes, LFOs, 12-way modulation matrix and much much more. But why would you care!
Listen to demo tracks made with Usynth DRIVE and get inspired for your next production.
Usynth doesn't require you to know how a synthesizer works in order to find and create inspiring new sounds. Intuitively tweak to your heart's content. Think Instagram filters, or steering wheel and two pedals – that's how you operate Usynth.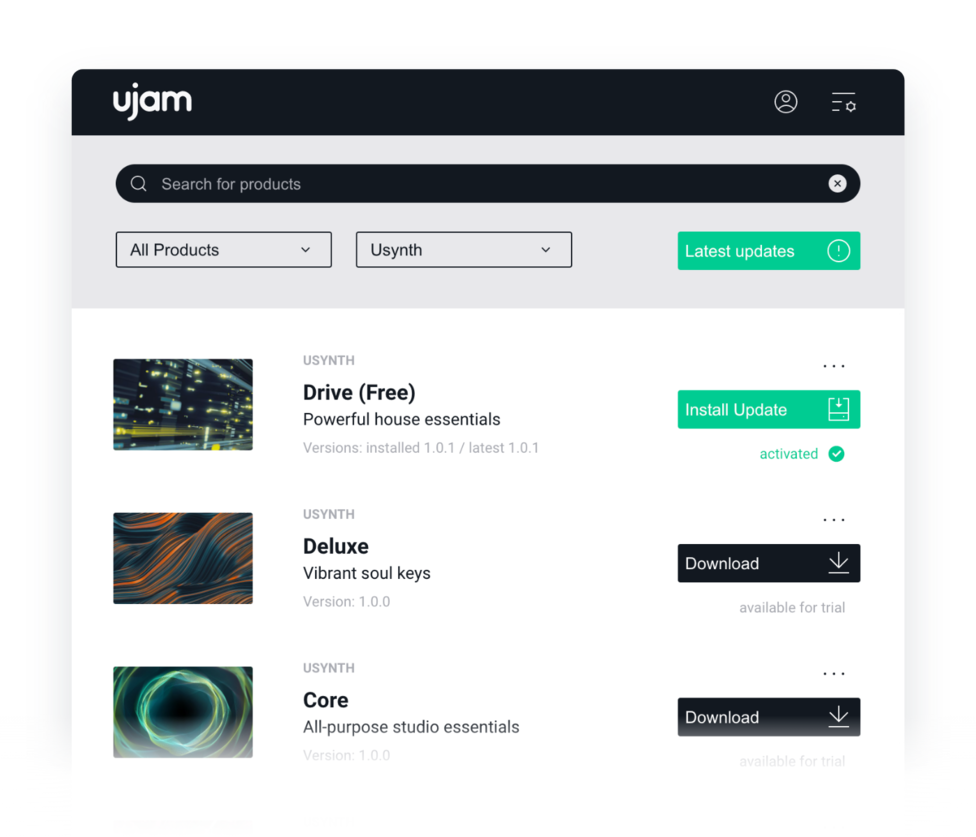 The new UJAM App is a quick and easy way for you to install, authorize, and update all existing and new plug-ins. Spend more time making music and less time managing installers.
Usynth DRIVE is one of a whole series of instruments that each cater to a specific aesthetic or style. Have a look at the other titles.
We develop software solutions that enable people to create, consume and interact with music.