Legendary Low End
Bass guitar plug-ins for music producers

Lay down studio quality bass lines with ease
The bass guitar can be described as one of the cornerstones of modern musical arrangements – supporting the all-important musical harmony and bridging the crucial gap between the rhythm of the drums and the chords and melodies of the guitars in a typical band setup. You just know when you hear a great bass line – the track seems full and complete, the groove is elevated, and the emotion of the music can be fully realized. Get the bass wrong though and you're in trouble, bass matters!
A PRODUCERS PLAYGROUND
Bass is back in town
Introducing the Virtual Bassist series from UJAM – A collection of easy to use virtual instrument plug-ins, designed to deliver ultra-realistic sounding and 'in the pocket' bass guitar lines for your productions faster, easier and better than ever before.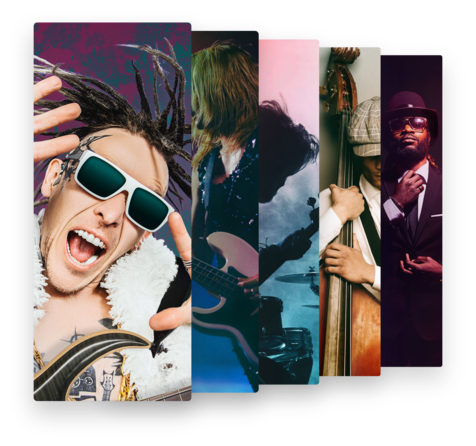 UNIQUE PERSONALITIES
It's real!
Beginners and pros will both appreciate the stunning level at which the Virtual Bassist series delivers on its sonic promises. As usual, we started with recording a great musician playing the finest instruments we could source and then sampling the performances to a pioneering depth through a variety of amps.
HIGH-END PERFORMANCE
AI articulation modeling
This intensely detailed palette is then coupled with cutting-edge AI assisted bass articulations and a choice of premium effects making the Virtual Bassist series nothing less than the best sounding and easiest to use virtual session bass player ever made.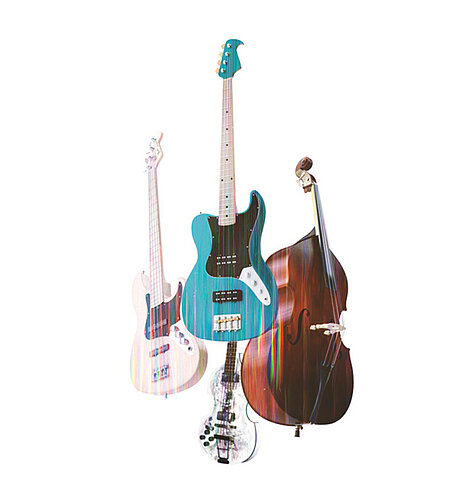 VERSATILE GENRES
Five flavors for unlimited musical styles
SLAP comes with both Slap and Finger style playing techniques. DANDY is a modern-vintage flat-wound strings bass, ROYAL is a fingered electric bass that delivers a broad range of professional studio bass sounds and styles. ROWDY is a loud-mouthed, twangy rock bass, leaning towards saturation and distortion with a rather rough picked sound and playing style. MELLOW stands for an acoustic double bass that provides body, bottom end and texture in Jazz, urban and soul genres.
PreSonus Chord and Key Track
Studio One users running on version 4.6.2 or later get the exclusive PreSonus chord and key track feature! Descriptions of styles and phrases are displayed on the piano roll to help you find the right styles and phrases faster and easier for your track. The new chord track feature in Studio One automatically follows the chords and automatically changes the MIDI notes for you.
We develop software solutions that enable people to create, consume and interact with music.