Instantly Create Full Drum & Bass Rhythms
Never spend another moment beat slicing or searching for samples.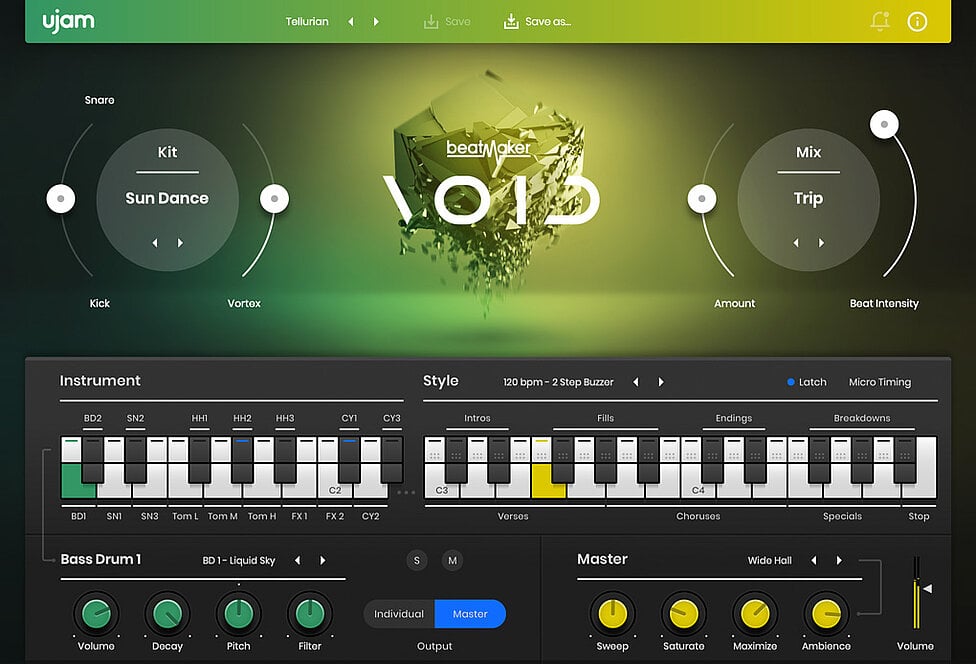 The Fast Track from Bedroom to Club
You don't need to spend hours getting the balance of your kick and snare right, changing one sample only to find you need to re-do the entire rhythm. With VOID, you can touch a single key and nail the sound you want from the get-go. It instantly syncs to your DAW's tempo, and with only a few notes you can craft the perfect fills and breakdowns to make your fans scream with delight.
MIDI Drag and Drop to DAW
Sound Shaping Controls per Instrument
Break Away From 4-to-the-Floor
Straight hard-hitting beats don't always get the job done. Sometimes you need that heavy syncopation you only get in liquid, jungle, and neurofunk. VOID gives you the tools to create the perfect breakbeats without the need for samplers, endless beat slicing or monotonous rearranging.
Melt the Faces of Your Audience
VOID has all the rhythms you could possibly need. But if you want to take a stab at creating your own from scratch, every kit lets you trigger individual drum hits at will. Whether you choose to use the presets as-is or play in your own rhythms, you'll be ready to create beats that melt the faces off your audience. Let VOID give you a starting point, then simply take over the moment inspiration strikes.
Even if you've never created DnB before, VOID's transparent interface makes it easy to create crazy bangers without overthinking it. No hidden menus or obscure controls, and everything is clearly laid out for you.
Saturation, compression and ambience are all dialed in perfectly for every kit. All you need to do is choose how much of each effect you want to rock your mix, without any need for additional effects.
With 10 separate kits, 12 smart-mix presets and easy access to the only FX you need to make hard-hitting DnB breaks, VOID is the perfect tool to glue together your dirtiest leads, smoothest pads and thumping basslines.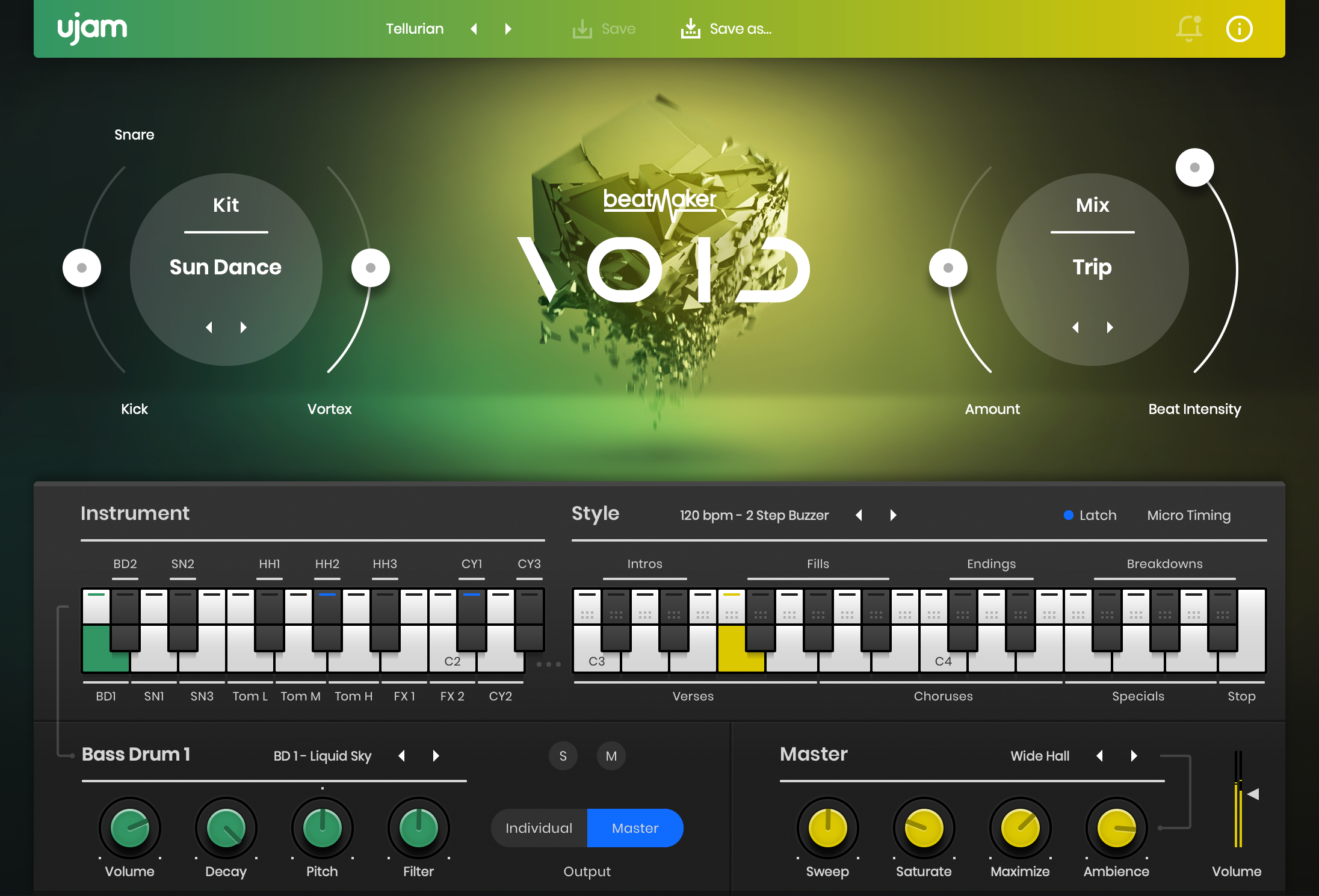 Special Control: Vortex
The unique control combines a notch filter sweep and compression that lets you create mind blowing riser and drops.
More Control
Edit and control the volume, decay, pitch and filter of individual instruments per drum kit.
MIDI Drag and Drop
Export patterns to your DAW. Simply drag them from the on-screen-keyboard and drop them into your track.
The unique control combines a notch filter sweep and compression that lets you create mind blowing riser and drops.
Lets you control the speed and timing of your beats. Dial in the tempo of your host from half to normal to double speed.
We develop software solutions that enable people to create, consume and interact with music.