Legendary Low End
Version 2.1 Now Available!

低音吉他经常被描述为现代音乐编曲中的基石之一。它助于生成所有重要的和音,在典型的乐队设置中结合鼓的节奏以及吉他的和弦与旋律,接通并且支撑整个乐团。当你听见-曲子既完美又饱满,具有活力的节奏感,而且能充分意识到音乐带来的情感时,那必是卓越的贝斯旋律的功劳。然而贝斯的部分一有误麻烦就大了,所以贝斯很重要!
In the pocket bass guitar lines.
为您介绍UJAM的Virtual Bassist系列-一批简单易用的虚拟乐器插件。为了提供您真实且饱满的贝斯旋律而设,让您的音乐制作更快速简易。
虚拟贝斯产品所带来的听觉冲击与震撼,无论您身为初学者或专业人士,都能为您带来仿真的音质。采样于专业的贝斯手的演奏,使用最高品质的乐器、录音器材以及不同的扩音器,为您的音质盖上最好的保证。
我们精致且易用的虚拟贝斯包含了最新的人工智能演奏法,附加一系列的效果选项,模拟最真实与专业的贝斯弹奏。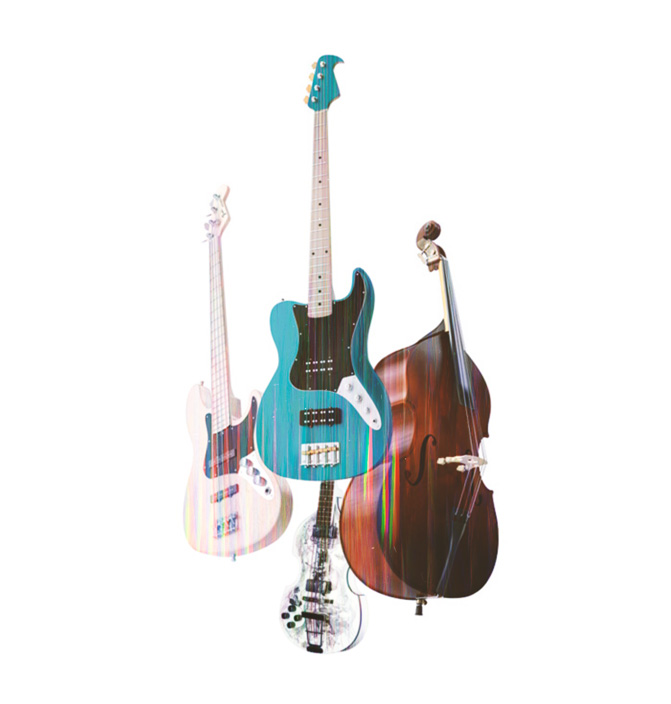 ROYAL是备有录音室水平以及多种风格的指弹电贝斯。 ROWDY是强大而醇厚的摇滚贝斯,倾向于强力饱和与失真的狂野指弹风格。 MELLOW则是高雅的低音提琴,提供爵士、灵魂乐以及都市风的曲子低音部与整体上的饱和度。
PreSonus Chord and Key Track
With the new Virtual Bassist 2.1 update we will provide Studio One users running on version 4.6.2 or later with an exclusive PreSonus chord and key track feature! Descriptions of styles and phrases are displayed on the piano roll to help you find the right styles and phrases faster and easier for your track. The new chord track feature in Studio One automatically follows the chords and automatically changes the MIDI notes for you.