Strummed and Picked Steel String Acoustic
Perfect Rhythms From A Session Pro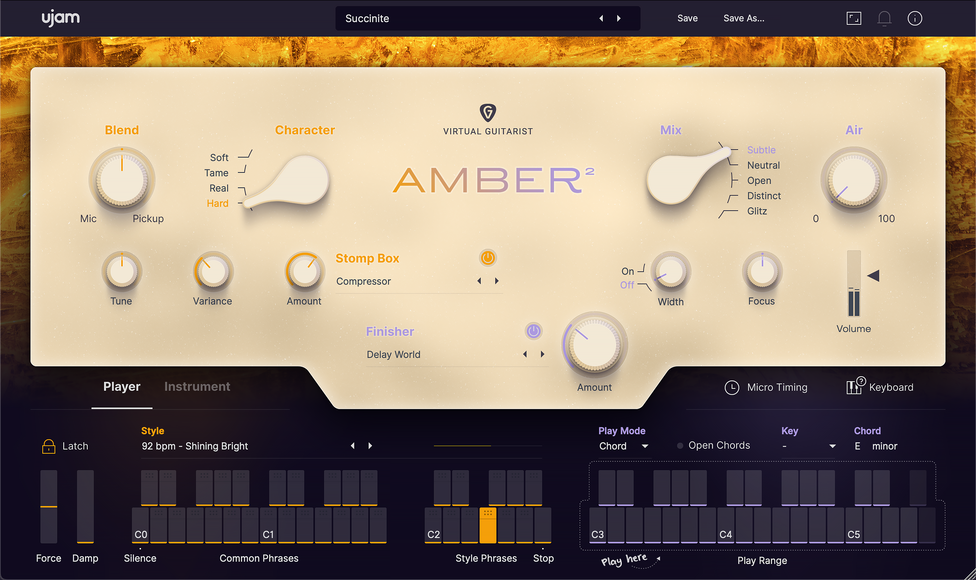 Don't waste any time getting your brilliance out and into the DAW with acoustic accompaniments from your very own session pro, Virtual Guitarist AMBER 2. Whether it's an intimate indie song, a larger-than-life pop ballad or a legendary rock hymn, the countless chords, octaves and riffs of this beautiful steel string will have you singing instantly.
NEW: Instrument mode, completely new guitar model and phrases
NEW: Open Chords feature for extra variety & picking on top of strumming
More than 30 Styles and 350 Phrases
30 Stomp box emulations, 60 Finisher FX Modes
Who plays exactly what you need! AMBER 2 plays with the feel of a studio vet—the kind that takes 1000s of hours of practice. With a frustration-free design, you're guaranteed to get results in only a few seconds.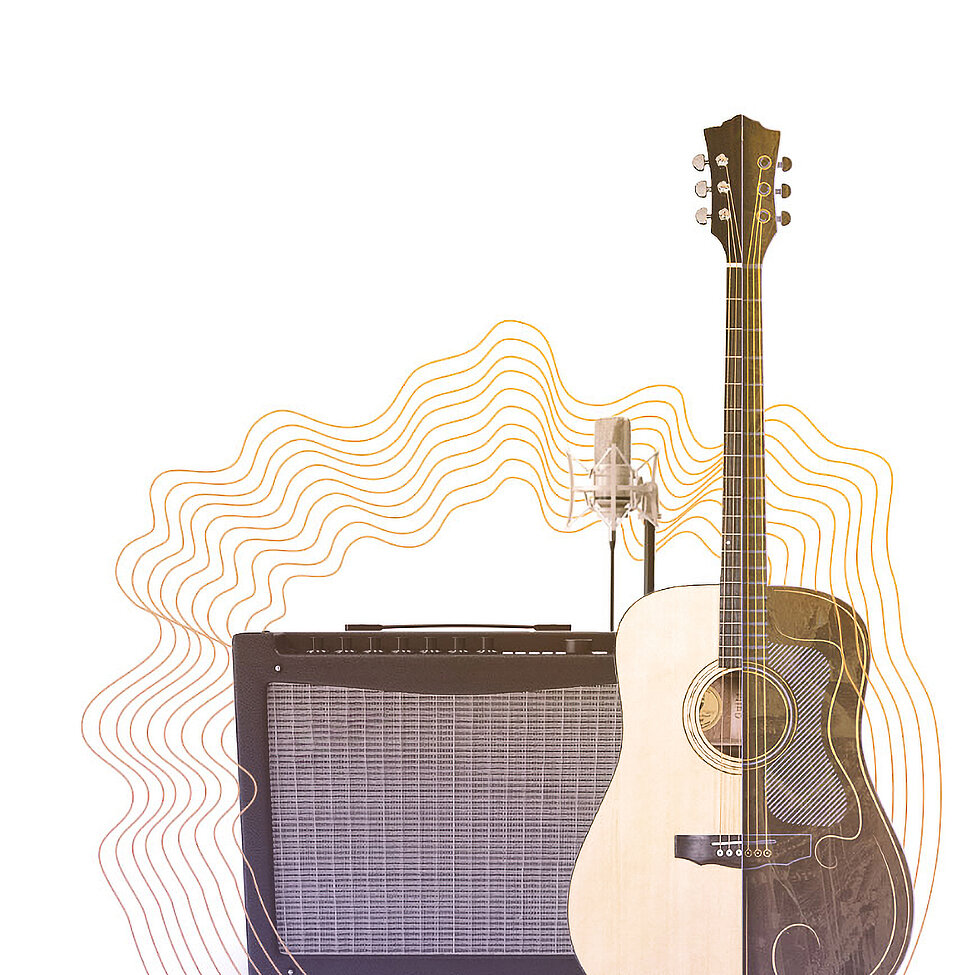 AMBER 2 sounds like the cabin songwriting retreat of your dreams. The fire crackles, wood smoke is in the air and the sweet song of this steel string envelops you like a warm blanket. This is a sound and a feeling you'll want preserved for centuries.
Virtual Guitarist AMBER 2 was recorded with carefully selected microphones to get the best possible sound variety. Just like its celebrated physical counterparts, AMBER 2 is a versatile instrument, with an on-demand session player offering 30 different styles containing over 350 phrases for instant gratification when composing.
From clean to saturated, fat to shimmering: singer-songwriter, indie and contemporary pop and rock – AMBER 2 has got you covered.
We searched obsessively to find the right guitar for AMBER 2. Then we added several handpicked microphones, pickups and recording setups to greatly expand the sound palette. The in-built effects and tonal controls make it simple to dial in your perfect sound and craft your next hit!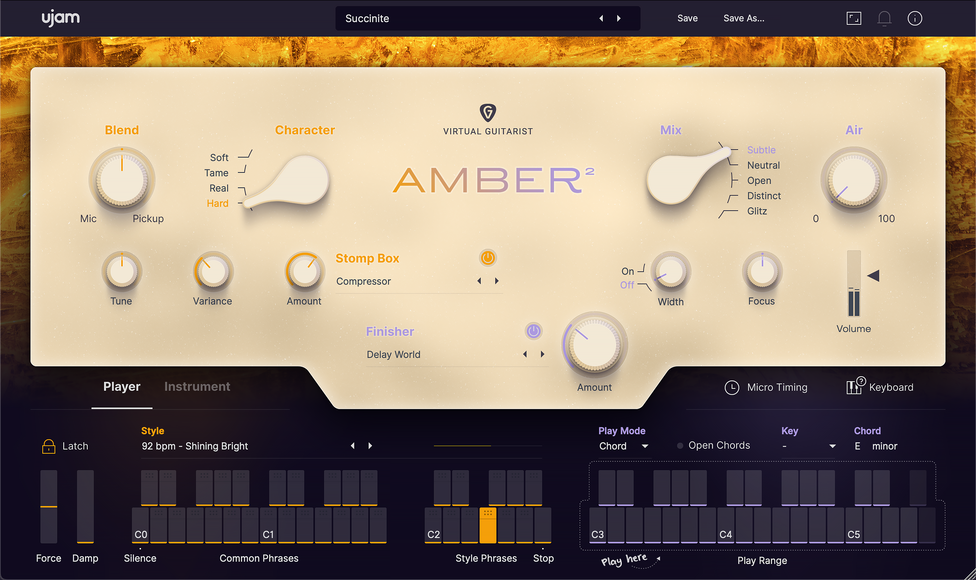 Choose one out of 30 different stomp box combinations, including compressors, filters, delays, reverbs, wahs and more!
Finally, also Virtual Guitarist gets a custom designed Finisher knob. Just pick one out of 60 multi-FX chains under the hood for amazing textures and ambiences.