The team at UJAM acknowledges that in this challenging time for human beings everywhere on the planet, music is an essential source of strength and healing. And while we are happy and proud to provide the community with music-making software, we know that it takes more to fight for a better, more just world.
With #MusicIsMedicine (#MiM), we are raising awareness for social issues and pledge to donate a portion of our income in the second half of 2020 to Human Rights Watch.
Music is a great force in all human beings, regardless of age, gender, race, nationality or faith. While it can be merely good fun and entertainment or (alas!) background noise for selling consumer goods, it can be much more than that: solace, nostalgia, ecstasy, connection. From a parent singing for their baby to bands performing via video conference during the pandemic.
We invite you to share your story! Where have you experienced the power of music in your life? Write to us at [email protected], or post your story with these hashtags: #musicismedicine #mim #ujam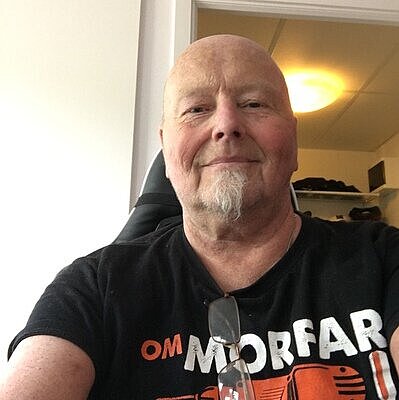 Sören Wappling via Facebook
It was mid april and as usual I sat and mixed one song. Suddenly I slipped out of the chair without any alarming feelings prior. I had lost all of my right side and my speech from a stroke. The ambulance was fast so I got to the hospital in time. There they started at once to get my right side moving again. The second week a rehab woman came to me and brought a keyboard. I had managed to get them to understand that I was into music. She started to play a song that I knew I suddenly found myself singing. She told me that music (and other artistic things like painting) was handled by a different part of the brain than speech, math and those kind of things . After that I singed everything I wanted to say and that helped me to mend my speech even though it is not back as before yet. The coordination in my right arm is not there 100% either so playing my instruments have to wait a bit longer. Therefore I am so glad for the UJAM virtual instruments that I can play with one hand. The music got me back on track because music is medicine.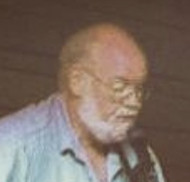 Bought it yesterday and have already got tracks down on two songs! I love it! All three of your products as a matter of fact..I'm a life long guitar player (almost 60 years) until the last few years as a rheumatism has worked its devilish ways into my hands.. I can still noodle around in open tuning using just a few fingers& strings at a time. My productivity with recording the songs I write fell of f the proverbial cliff.
Then, along comes VG.. Used with Cubase and it's Chord Track function I can "play" in ways I never have in my best years as a player. Styles & genre's I'd never attempted. Needless to say, because of your products- I have all three- my creativity scaled that cliff & put up a guardrail around the edge. Thank YOU for doing these VI's. Please, keep them coming! Anyway, again, thank you folks, sincerely.. Steve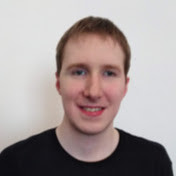 Molnár Ferenc Mosolyhozó via Support
Aloha!
This week I've bought the VG Iron plugin and I'm lovin' it. I am a blind man a poet and a beginner musician from Hungary. I want to thank you your great work. I've read the manual and heard some demos and walk-through videos. I think all of Iron's features I can access as a blind man. I'm happy to know that.
(…) And I hope they can help me become a better musician and composer. Now i just enjoy making music. I was so happy to find such a guitar and i could access all the provided features as a blind man.
(…) I make symphonic covers using the karaoke MIDI files. I think that's my way to find out how music making magic works. (…)
If I could help someone feel better and lead his/her way how to enjoy the life in these times I am ready to do it.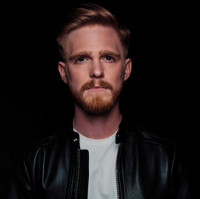 Mikkel Raavig via Facebook
Since I was a kid, I have been performing and writing music.
Throughout my life there has been some less creative years, where music wasn't prioritized.
I have found that I get depressed, lazy and less ambitious in all aspects of my life,
when I'm not working with music. I actually get sick if I'm not writing or work with music creatively.
Music is more than medicine to me, it's become the foundation I build my life around.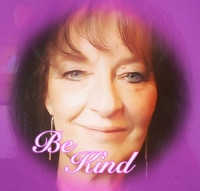 Berith Holmqvist via Facebook
I have been performing music since I was a little kid. I remember I played the melody from songs with one finger since I was 4 years old. Music for me is a way to live. Music helped me up from a deep depression in my life. Music since then has been a part of my life. I do music to give people hope joy and inspirations in their life. Music for me is everything. It is my medicine, my joy, my way to give people hope and joy. My life is built by music.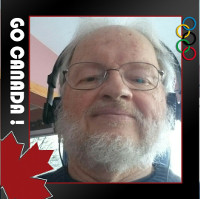 George Gilks via Facebook
Always, it seems. Started out with piano lessons as a teenager, progressed to keyboard synths in the early 80's, then sitar and later guitars and software synths using Ableton Live, recently getting into Logic Pro which I just adore. I am now retired, just a hobby, playing around with electronic music, seeing what kind of noise I can make, it's a great pastime for anyone, lots of free stuff too so price is not a barrier, all you need is a computer and a basic keyboard, how much you want to spend is up to you, the sky is the limit. So go ahead and have some fun even if you can't play a note you can still create music through various means. Have fun!